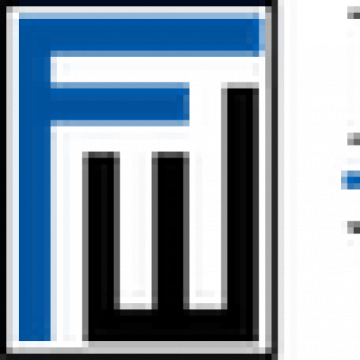 Trainer/Service Desk Analyst
Job ID: 15576
Major Newark based regional law firm has an exciting opportunity in the IT Department as a trainer/service desk analyst. The ideal candidate loves to teach technology and interact with people. Along with possessing the requisite technical skills this position requires someone who is professional, hardworking, articulate, team oriented and is a problem solver.
Trainer Requirements:
•Approach delivering IT learning with an end user and technical advisory lens.
•Conduct new hire orientation and training at all levels in one-on-one, small group, and large group scenarios; train users on general business productivity applications as such as, but not limited to, Microsoft Office 365 as well as firm or legal specific applications including iManage, Litera, Big Hand, eFax, Aderant-Expert, Cisco Jabber, Teams & Zoom, Citrix, Cisco phone sets, l<ofax PowerPDF; training curricula should be customized to reflect firm's use of required applications.
•Follow up with staff to ensure that they are acclimating to firm systems, providing micro training sessions or further support and training as needed.
•Deliver ongoing technical instruction to staff in the use of software applications developed or customized by the firm's IT staff. Instruction may include in-classroom, web or videoconference sessions, special desk-side training/support, preparation of reference guides, or creation/modification of slideshows/videos/animations. In most cases, the ability to properly train on custom applications will require the trainer to work with IT project teams, vendors and others to adequately understand how the software supports the business of the firm.
•Maintain and develop a library of updated and actionable learning content on technical topics and quick reference cards for user instructions as well as training curricula, course descriptions, class schedules, evaluation criteria and learning paths using the firm's learning management system.
•Engage with the Service Desk team to continuously improve the scale, depth, and quality of technical training, literacy and utilization by understanding the types and frequency of employee service requests and then subsequently adapting existing technical training or developing new technical training.
•Partner with office department heads to conduct ongoing needs assessment and design or adapt training to specific departmental, team and individual needs.
•Partner with Human Resources to provide remedial technical training to employees that need to upskill.
•Develop strategies to apply software features to specific individual and work group challenges in order to improve quality of work or increase productivity. Promote best practices among various end user communities through outreach, communication, and direct assistance.
•Conduct floor support exercises to provide ad-hoc desk-side training and coaching to individuals and groups.
•Build relationships with staff to achieve results; this position requires a high level of collaboration and the ability to exercise independent judgment and confidentiality.
•Deliver training to end users in the organization about how to use various types of software programs efficiently and effectively in support of business objectives. This individual is responsible for designing, delivering, and improving in-house software applications training programs and related materials.
•Function as second level service desk support for training and work processing related end user problems. Resolve training related application problems over the telephone, remotely or by visiting the workstation as appropriate; escalate problems to Level 2 support team when necessary.
•Assist the HR Department in administering and evaluating computerized tests to applicants; develop testing materials as needed.
•Special projects and other duties as assigned.
Service Desk Requirements:
Provide focused support for all end-user technical and application software issues both desk-side and virtually via remote control and phone support. Act as primary interface with end users when investigating and resolving incidents.
•Perform extensive use and maintenance of call tracking system containing support issues and troubleshooting resolutions.
•Collaborate with internal departments to understand their IT requirements and provide consultation to optimize their experience.
•Provide hardware support of all computer equipment, phones, printers and miscellaneous hardware.
•Provide support of firm-issued mobile devices including those with iOS and Android operating systems.
•Help with audio visual requests to support both hybrid and in-person meetings.
•Participate on project teams including small to large size projects, effectively meet project milestones, deadlines, and target dates; work closely with project managers to understand defined and scheduled tasks.
•Conduct research and development of new products and services to enhance IT portfolio. " Interact with vendors to provide technical support for hardware and software.
•Maintain tracking of hardware inventory including loaner equipment.
•Provide home personal computer support (networks, hardware and firm-based software).
•Additional duties as assigned.
Qualifications:
•User support experience in a professional services environment, legal experience preferred.
•Excellent knowledge of Microsoft Office Suite including Word, Excel, PowerPoint, Outlook and Exchange and legal applications including iManage, Big Hand, Litera solutions, Aderant Expert-Time, l<ofax PowerPDF, Docusign, Cisco Jabber, Citrix VDI
•Strong knowledge of pc/laptop hardware, and other mobile devices (iPhones, iPads, Androids).
•Professional demeanor and strong interpersonal, communication and customer service skills.
•Excellent oral and written communication and documentation skills and attention to detail.
•Strong analytical, decision-making, organizational, and problem-solving skills.
•Ability to multitask in a fast-paced environment and work under time pressure.
•Ability to work from either NJ or NY office as needed.
OTHER DUTIES

Please note this job description is not designed to cover or contain a comprehensive listing of activities, duties or responsibilities that are required of the employee for this job. Duties, responsibilities, and activities may change at any time with or without notice.