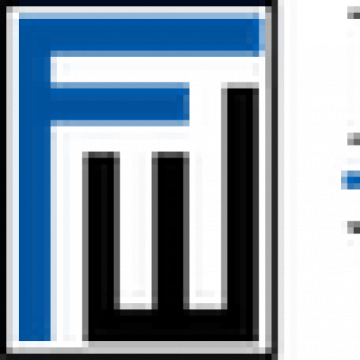 Temp Support Specialist New York NYC
Job ID: 16095
Are you a creative, high-energy individual who thrives in professional services environments? Do you love working with smart, dynamic, collaborative teams? This may be the opportunity you have been looking for! This firm has an exciting opportunity for a Temp Support Specialist II to join our New York office.
What Will You Do? You will be part of a professional team providing a single point of contact for the efficient resolution of technical issues that develop within the firm technology architecture. You will provide support to attorneys, staff and business partners in the New York office on all Firm computer systems via telephone, email and desk side assistance. As a member of this team, you will multi-task while generating creative and time-sensitive solutions to problems. You will develop skills required to support the efforts of the firms practice groups and administrative operations. Additionally, you will work on special projects as appropriate. You will assess appropriate priority, take personal ownership, and provide timely results to all customers. You will document incident details, and forward issues needing the support of other teams as appropriate. You will solve issues by utilizing excellent customer service, your personal knowledge and resources, problem solving techniques, technical thinking/reasoning, and a high level of individual discernment to ensure successful technical outcomes. Develop or update documentation on technical configurations or knowledge base articles.
Job Requirements:

Qualifications:

• Bachelor's degree or equivalent combination of education and experience.

• Understanding of and experience supporting Microsoft Windows 11.

• Proper usage of Windows native optimization and performance monitoring and troubleshooting tools, such as Windows Task Manager and Event Viewer.

• Experience supporting Dell Servers a plus.

• Deep understanding of computer networks and how they operate, including:

• TCP/IP operation in a distributed, client/server environment.

• Industry-standard cable usage and operation (e.g. CAT6, UTP, and Fiber cables).

• Experience with Microsoft Windows Server a plus but not required.

• Minimum of two – three years of experience in the use of desktop hardware and Microsoft operating systems is required.

• Proficiency with Windows 11 and Windows 10 desktop operating systems and utilities is required.

• Proficiency in MS Office 365 suite of products is required.

• Experience with Dell Laptop/Desktop hardware is a plus.

• Experience with Microsoft Surface Pro and Surface Book hardware a plus.

• Experience with MacBook Pro software and hardware a plus.

• Experience with Hewlett Packard printers a plus.

• Microsoft Certification or Comptia A+ or similar certification is a plus.

• Professional certification in Microsoft Office User Specialist and other Microsoft desktop products a plus.

• Your excellent organization and attention to detail skills will give you the ability to handle and triage multiple incoming priorities in a dynamic working environment.

• You will enjoy working independently on complex tasks/projects, as well as being a great teammate.

• Confirmed ability to balance technical and business level communication.

• You will have a demonstrated ability to produce quality work with positive results while employing a dedicated and enthusiastic approach to client service and collaboration.