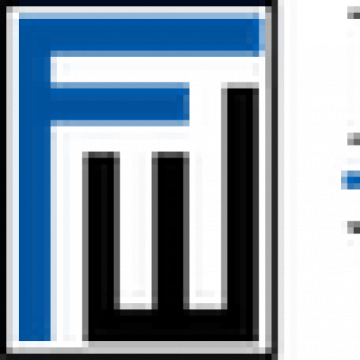 Technology Trainer Philadelphia
Job ID: 16117
Job Purpose: This firm is seeking a Technology Trainer to support Firm initiatives. The Technology Trainer designs and conducts general and legal specific training programs for the Firm's end users utilizing classroom, virtual learning, and individualized training forums, to ensure the clear understanding of necessary software technology features in order to perform the core functions of their jobs. This position reports to the Manager of Information Technology.
Essential Functions and Responsibilities:

• Deliver interactive in-person and virtual training programs by motivating participants to ensure effective use of technology (including new hire onboarding training and follow up, training

and support);

• Troubleshoot and provide end-user support related to software issues;

• Partner with other Technology Trainers and other IT teams on special projects;

• Assist users with problems concerning "how to" perform specific tasks on a "just in time" basis via a Training on Demand hotline;

• Conduct computer training for all new hires;

• Provide secondary support for applications and backup support and training for the Help Desk on application issues;

• Assist and work with Manager of Information Technology and other team members to develop course curriculum and the most effective methods for learning, such as individual training, e- Learning modules, lectures, demonstrations, web conferences, manuals, handouts, quick references, tip sheets for attorneys and staff on Firm technologies as needed;

• Develop new learning opportunities outside the classroom, such as using multi-media devices, e- learning, etc.
Knowledge, Skills and Abilities Required:

• Advanced knowledge of law firm technologies

• Microsoft Office, Adobe Acrobat, iManage or other document management systems

• eFiling, Elite, pdfDocs, InterAction, Microsoft Teams, time/billing applications, telephone skills and mobile applications are preferred.

• Ability to test the technical limits of the technology and understand how it can be used to the benefit of the Firm.
• Knowledge of desktop productivity software and document management software.

• Experience with eLearning software (Adobe Captivate, Camtasia and/or Articulate) and online training tools.

• Outstanding oral and written communication skills.

• Great interpersonal skills, combined with a professional demeanor.

• Self-motivated, organized, and detail-oriented.

• Excellent motivational and presentation skills.

• Work effectively in a fast-paced and changing environment; work well under pressure and handle multiple tasks simultaneously.

• Strong knowledge of and proven proficiency in adult learning and the proven ability to create high- level training courses in all media that incorporates modern tools and delivery mechanisms to meet the needs and culture of the audience

• Available to work flexible and/or fluctuating work hours, including overtime.

• Able to learn new legal specific applications.

• Provide exceptional customer service to all users; and manage difficult users in a professional environment.
Educational and Experience Requirements:

• Bachelor's degree preferred.

• 3-5 years' experience training and supporting users in a law firm environment.
PHYSICAL DEMANDS OF POSITION

Work is performed in a professional hybrid office environment and requires the following during the work day:

• Must be able to remain in a stationary position for long periods of time (working at a computer).

• Repetitive movement (i.e. heavy computer/keyboard use).

• May require occasional light lifting (files, copy paper, etc.).
In addition to the essential functions outlined above:

• Individual in this position will provide additional assistance and support as directed by their Manager.

• This position requires the ability to travel to our various office locations, as necessary. Travel to other locations, such as training venues, may be occasionally required.

• This job description is subject to change at any time.