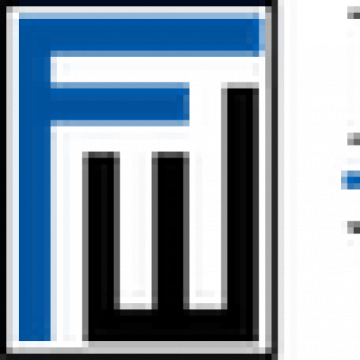 Technical Support Specialist Albany NY
Job ID: 16879
As a member of the Information Technology department and specifically of the Help Desk team, the Technical Support Specialist is tasked with providing high level computer-related support to all employees in the Firm. The Technical Support Specialist responds proactively and in a professional manner to Help Desk enquiries and other requests for assistance involving the organization's technical hardware, software and network equipment. The Technical Support Specialist is responsible for identifying problems, performing troubleshooting steps and providing appropriate solutions as dictated by the needs of the users and the Firm. The Technical Support Specialist is expected to communicate with other members of the IT department and other employees in the Firm as necessary to reach and enact satisfactory resolutions.
The Technical Support Specialist is expected to use the Help Desk system to track his/her work. He/she will also participate in the testing of new or reconfigured systems and applications as well as help develop documentation in the form of user guides, reference material, 'tips and tricks' and procedures for IT and non-IT users.
Essential Duties & Responsibilities:
• Answers help desk calls and provides courteous, knowledgeable assistance to end users.

• Prioritizes incoming telephone, voicemail, email and in-person requests for assistance from users experiencing technical problems.

• Interviews users to collect information about problems and leads users through diagnostic procedures to determine the source of the problem.

• Determines whether the problem is caused by hardware, software, the network, user activity or other factors.

• Handles problem recognition, research, isolation, resolution and follow-up for routine user problems, referring more complex issues to other technical staff as necessary.

• Provides assistance with setup and break down of presentations, video conferences and audio conferences

• Logs and tracks calls using problem management database (Help Desk) and maintains history records and related problem documentation.

• Through analysis of incident reports, makes recommendations to the IT department to reduce Help Desk contact rate.

• Calls software and hardware vendors to request service regarding defective or malfunctioning products.

• Tests software and hardware to evaluate ease of use and determine whether the product will aid users in performing their work.

• Assists in the training of users on software and hardware, on-site or on the phone and via a network link as needed.

• Installs personal computers, software, network and peripheral equipment, including "loaned" equipment for visitors or meetings.

• Images PCs and troubleshoots application and hardware performance problems related to PCs and printers.

• Is aware of the common network physical connections and is capable of troubleshooting network line problems and adding new user equipment to the existing infrastructure.

• Supports the setup, management and troubleshooting of mobile devices, including communication with carrier vendors to facilitate account changes as needed.

• Occasionally works more than normally scheduled work hours to perform the essential duties of the position.

• Is able to travel (up to 20%) to various branch offices to conduct support functions as needed.
Knowledge, Skills & Abilities:
• 3-5 years of experience in a Help Desk setting or an Associates or Bachelors degree in a technology-related field with 1-2 years of experience or an equivalent mix thereof.

• Previous Law Firm experience is beneficial but not required.

• Ability to adapt to current and future responsibilities and circumstances.

• Expert level knowledge in Windows & Microsoft Office, including Outlook, PowerPoint, Word and Excel.

• Document creation and modification skills.

• Microsoft or industry-recognized certifications are beneficial but not required.

• Knowledge of legal line of business applications and Document Management Systems is preferred.

• Ability to work well within a team-oriented environment and contribute to effective team relationships.

• Ability to pay close attention to detail and coordinate various activities simultaneously.

• Ability to communicate verbally and in writing with coworkers, attorneys, management, team members and other individuals in a courteous and professional manner.

• Ability to work with minimal supervision.

• Ability to maintain confidentiality.

• Ability to interpret a variety of instructions furnished in written, oral, diagram or schedule form.

• Ability to effectively present information and respond to questions from managers, attorneys, coworkers and other individuals.

• Ability to occasionally lift and transport moderately heavy objects, up to 50 lbs.
#LI-TO1
$50,000 to $58,000 per year