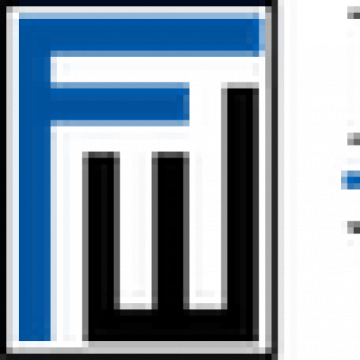 Talent Systems Administrator Los Angeles CA
Job ID: 16519
The Talent Systems Administrator is responsible for managing, administering and optimizing the technology solutions and processes for all talent related departments (Recruiting, Attorney Development, Diversity & Human Resources). This includes the ownership of current systems as well as development, planning and execution of future solutions. The Talent Systems Administrator will work as a part of the project management group in the IT Department and the systems owners that are part of all the talent related departments. The role will need to be able to effectively communicate with the stake holders for the systems, the project manager, systems architect, business analyst and other system admins to successfully complete the work assigned. The position works closely with the Directors, C-Level Executives, Managers and additional assigned system stakeholders on a variety of projects.
Job Functions & Responsibilities

• Assist in the choice and implementation of new systems for all talent departments.

• Become a subject matter expert for all systems used by the talent departments.

• Analyze workflows and develop policy/process improvements to enhance technical efficiency.

• Manage system security access and roles.

• Provide expertise and guidance to IT, Recruiting, Diversity, Attorney Development & HR regarding all aspects of systems they use in their department.

• Work with the IT Operations group on system and security updates in accordance with the Firm's change approval procedures.

• Maintain service and support relationships with software and development vendors.

• Work with IT Operations group and department stakeholders on disaster recovery initiatives to ensure appropriate system availability.

• Work with other system administrators on central management, monitoring, reporting and compatibility of all the Firm's systems.

• Perform data reporting and analysis on both a scheduled and ad hoc basis.

• Maintain a high level of skill in the use of Microsoft Excel and system-specific reporting tools.

• Development of new reports to meet ad hoc needs.

• Assist in the development of training materials and detailed system documentation for the MTO specific uses of talent systems for a variety of audiences.

• Stay current with industry best practices and system direction for all our current and other available talent systems.

• Manage and maintain the systems for the day to day operations of the talent departments.

• Act as primary point of contact for end-users and provide a high-level of support regarding issues and problems.

• Additional responsibilities as assigned.
Tools

• Computer, phone, printer, fax, scanner,

• Software systems, particularly:

o MS Office Suite (Word, Excel, PowerPoint, Outlook)

o Workday

o Microsoft SQL

o Power BI

• Boolean search
Minimum Job Qualifications

• High school diploma or equivalent required, Bachelor's degree preferred.

• 4 years' experience in HR enterprise systems and/or talent management systems; previous experience in implementation of enterprise or HR systems preferred.

• Ability to effectively and efficiently design and maintain processes to achieve department and firm goals.

• Experience with Workday and other talent systems listed in the tools section with ability to learn additional systems as required.

• Strong verbal and written communication skills and the ability to develop partnerships with all levels of the organization, external groups and vendors to facilitate effective teamwork.

• Strong skills using Microsoft Excel. Proactive, analytical, critical thinking skills.

• Ability to work in fast-paced environment, interacting professionally with others.

• Excellent attention to detail.

• Ability to proactively review processes, evaluate root cause and resolve issues to maintain excellent customer service standards.

• Ability to maintain a high level of professionalism and composure in challenging circumstances.

• Experience with Microsoft SQL or other relational database software.
Physical Demands

Writing, typing, reading, speaking, hearing, seeing, sitting, bending, reaching, lifting up to 25 lbs.
Working Conditions

Quiet office environment in a high-rise building, seated the majority of the time.