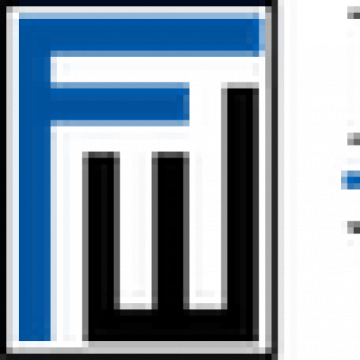 Strategic Pricing Analyst Washington DC
Job ID: 16389
Summary: The firms Strategic Pricing team is responsible for developing creative pricing solutions and implementing project management best practices to ensure that the Firm meets its financial goals. We are currently building a high-caliber, experienced team that is able to respond to the needs of the Firm's lawyers and clients. The Strategic Pricing Analyst will contribute significantly towards the Firm's success by developing effective responses to client requests for proposals (RFPs).
Qualifications:

• Bachelor's degree in accounting, finance, economics, or other related business function.

• Minimum of 1-2 years financial analysis experience, ideally within a law firm or professional services organization.

• A general knowledge level of expertise in financial modeling and spreadsheet functionality is required. Candidate must be able to manipulate data effectively and present findings to management and attorneys. Experience with SQL, Tableau, and Thomson Reuters Elite/3E are a plus.

• Must be proficient in Microsoft Office applications, particularly Microsoft Excel, Outlook, and PowerPoint. Experience with Microsoft Project is a plus.

• Must be proactive and have the ability to manage and prioritize multiple simultaneous projects and complete work within given time constraints.

• Candidate must be detail-oriented, exercise sound judgment and possess the confidence and interpersonal skills to communicate effectively with the Firm's senior management, lawyers, and staff.

• Candidate must be a self-motivated person with a positive, professional, and customer service oriented attitude, as well as progressive, consistent work history and excellent references.

• You must be fully vaccinated against COVID-19 by your hire date to be eligible for starting in the role. Proof of vaccination will be required. Covington will provide reasonable accommodation(s) based on medical or religious grounds for qualified candidates.
Duties and Responsibilities:

• Work with a variety of key stakeholders, both lawyers and staff, to support the development of profitable pricing solutions in response to client RFPs and informal pricing requests.

• Assist the Strategic Pricing Manager in coordinating with the Firm's business development teams. Ensure fee proposals are consistent with the Firm's strategic goals and appropriately capture value.

• Assist our lawyers and the Firm's Business Committee with reviewing and drafting proposed language for nonstandard engagement letters.

• Support our lawyers in the development of alternative fee arrangements, such as fixed fees, partial and full contingent matters, and blended rates.

• Leverage data to enable the Firm's stakeholders to make more informed business decisions.

• Deliver excellent customer service in response to lawyer and client requests.

• Other duties and projects as assigned and deemed appropriate by management.