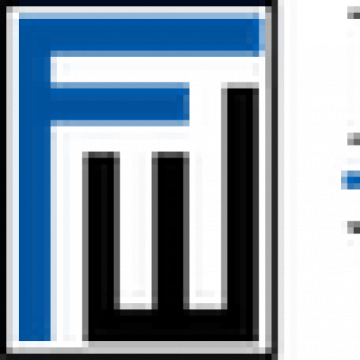 Sr. Manager, Creative Services – Hybrid New York NY
Job ID: 16960
The Senior Manager of Creative Services will be responsible for guiding the vision, strategy and overall execution of the Firm's visual identity across all branded elements, including digital programs and platforms as well as print, product and experiential production. The individual must demonstrate especially strong design, communication and organizational skills, as well as a rich knowledge of design technology. This proven leader manages a team of graphic designers and a project manager, overseeing their visual output, compliance with deadlines, time and project management, business acumen, and professional development.
This is a highly visible position requiring the ability to work effectively and develop significant relationships across multiple levels, departments and offices of the Firm. Key collaborators of the Creative Services team include the CRM, web and digital properties, editorial, social media and Information Services technology teams. Key clients of the function include: Business Development practice strategists, Recruiting, Pro Bono, DEI, Social Responsibility, Well-Being, Professional Development, Communications, Events, office administration and leadership teams, among others.
Primary Responsibilities and/or Essential functions:

• Serve as the Firm's brand champion and steward all brand guidelines.

• Extend the core brand identity system in ways that ensure the integrity, consistency and clarity of the Firm's branding and messaging across all of the Firm's channels and touch

points are maintained, while also assuring the system evolves and has stretch.

• Assume managerial responsibility for the Creative Services team, including supervising direct reports and other team resources, evaluating individual team member's work

products and contributions, coaching and mentoring individual team members, conducting annual performance reviews, and evaluating both team structure and processes on

an ongoing basis to identify areas for greater efficiency and improvement.

• Work closely with Business Development, Marketing and outside resources as required to ensure all design continues to meet the highest quality standards.

• Develop effective relationships with key stakeholders, earning their trust and respect as a valued resource on best practices related to design, design technology, production and

branding.

• Identify opportunities for the Firm to further support and elevate its visual/branded profile through multiple channels and technology.

• Provide creative direction and design oversight to any agency/consultant/vendor providing design-related or production services to the Firm to ensure the work meets/exceeds all

visual identity standards.

• Manage vendor relationships as they relate to the group's ongoing work and activities, including printers and other fabricators, as required.

• Lead the global photography program, including portraiture, marketing/environmental photography and Firm archives.

• Play a leading role in the Firm's video program.

• Lead the design of environmental graphics and office signage systems, as required.

• Ensure all files are press-ready and checked for quality prior to release to outside vendors; attend press checks to verify accuracy and to ensure quality standards are met.

• Special projects as they occur or are needed.

• Additional related responsibilities as requested.
Knowledge, Skills & Abilities:

• At least 10 years of work experience in graphic design. A combination of both agency and client-side experience, ideally in the professional services realm, preferred.

• Experience managing teams of five or more  is required.

• Leader who can command a room and interface with individuals at all levels at the Firm.

• Articulate with strong influencing and persuasion skills and superior ability to collaborate cross functionally and across offices.

• Strong presentation and communications skills, including the ability to communicate the strategic importance of design to non-creative audiences.

• Demonstrated track record of exhibiting good judgement.

• Impeccable attention to detail and creative flair.

• Familiarity/comfort with business and legal jargon.

• Ability to successfully prioritize multiple demands and meet deadlines under pressure.

• Demonstrated project team leadership abilities.

• Sensitivity to project time constraints.

• Superior team player; positive attitude; high energy, drive, determination and collaborative nature.

• Strong problem-solving abilities

• Ability to work directly with internal and external technical teams.

• High collaboration skills, especially when working/brainstorming with business stakeholders and other cross-discipline program team members.

• Dependable and team-oriented.

• Aptitude for understanding new technologies quickly.

• Familiarity with both Macintosh and Windows; expert in Mac required.

• Expert level experience with associated software especially InDesign, Photoshop, Illustrator and PowerPoint; practical knowledge of Word, Excel. HTML, CSS, DreamWeaver and other design technologies and platforms a plus.

Education / Certifications:

• Bachelor's Degree Required
*Professional Services or Corporate in-house Experience Required*
This role is in the office 3-4 days a week
Salary Range $185,000-$215.000
#LI-SG1