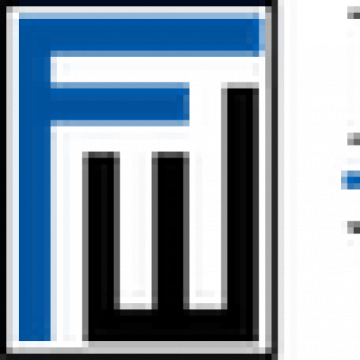 Specialist, Business Development – Corporate New York NY
Job ID: 16388
Job Description: Support the Director, Business Development – Corporate and the Corporate Department practices with the coordination and implementation of business development programs and projects from initial strategy through monitoring and completion, including conducting research and analysis to identify prospective clients and working with various members of the business development team to plan and design marketing initiatives targeted toward obtaining clients; conducting relevant industry research or target-specific research for purposes of planning business marketing pitches, and drafting and tailoring business development materials and responses to RFPs for particular industries or targets; as well as preparing profile-raising opportunities and submissions for legal guides and award opportunities.
Primary Responsibilities and/or Essential Functions:

• Write tailored materials for client pitches and RFPs, and oversee document production process; includes updating and maintaining frequently used collateral material (e.g. attorney biographies, practice and industry descriptions and experience lists, etc. both for pitches and website)

• Analyze and utilize deals data from a variety of databases such as Mergermarket, Thomson and Bloomberg for competitive analysis and business development purposes

• Monitor and report on market trends and issues in an effort to keep partners updated on client, target, and competitor activities.

• Identify and support cross-practice business development initiatives as needed

• Contribute to the development of strategy and implementation of business plans for the Corporate practices

• Participate in all US Business Development calls and collaborate with BD team to complement BD activities with client

• Identify cross-practice business development initiatives as needed

• Liaise with multiple teams in the Business Development Department, including Deal Reporting, CRM, WebTeam, Creative Services, Events and Digital Content on various client-focused projects

• Collaborate with Legal Personnel and AV, as well as other Departments to implement initiatives across the practices

• Oversee practice area blogs, client alerts and other thought leadership projects

• Any additional responsibilities as required by management.

Knowledge, Skills & Ability:

• Minimum 5+ years of corporate business development experience at a peer law firm required.

• Experience with Thomson, Bloomberg and Mergermarket preferred.

• Strong writing, editing, analytical and researching skills; ability to synthesize data and accurately capture it in a narrative.

• Ability to multitask in a fast-paced and high pressure environment; must possess a very strong attention to detail and a professional demeanor.

• Willingness to work outside normal business hours and on weekends as required.

• Self-motivated, with excellent time management, project management skills and sound judgment required.

• Positive attitude and ability to coordinate efforts with others in department as a solid "team player".

• Excellent computer skills in Word, PowerPoint and Excel are required.

• Excellent verbal and written communication skills.

Education/Certifications:

• Bachelor's degree required.