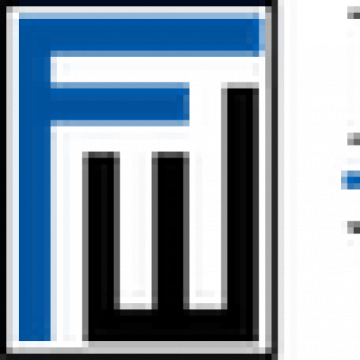 Senior Business Development Coordinator, RISC and Arbitration Washington DC
The US team has an immediate need for a Senior Business Development (BD) Coordinator in our fast-paced marketing department, supporting the firms two very active practice groups – Regulation, Investigations, Securities & Compliance (RISC); and International Arbitration.
This position can be based in Houston, Dallas, Austin or Washington, DC and reports to the BD Manager who is based in New York. The Senior BD Coordinator works both independently, and as part of the team, on client-focused activities, practice development projects, and various other types of practice group-related marketing / business development support. This position focuses on the US market activities, but there is a substantial cross-border component, requiring regular interaction with other regions and handling cross-border projects. We look for people who demonstrate initiative, responsibility, and adherence to our business principles; actively contribute to the teams and firms success; and enjoy what they do. We aim to provide you with opportunities to develop your career being part of a leading global law firm encouraging collaboration and teamwork.
Responsibilities include:

Develop and execute on BD initiatives targeting specific clients, industry sectors, work areas, and locations.

Support individual partners and practice teams in planning and developing specific client or sector related business opportunities, client focused activities, and cross-selling initiatives.

Work with the BD Manager on practice groups strategic projects and practice development initiatives, including leading some of those projects and initiatives as assigned.

Monitor strategic actions (as agreed in plans and project meetings) and help partners meet their commitments.

Project manage, produce or support bespoke bids, panel pitches, and capability presentations. This might involve drafting and editing text; working with the firms pricing team; collecting relevant content from other practices and industry sector groups, etc.

Manage legal directory submissions to Chambers USA and The Legal 500 USA for the relevant practice areas. This includes both coordinating the input collection process and preparing the final drafts.

Project manage, in collaboration with the in-house events team, the planning, preparation, and execution process for webinars and other virtual events focusing on specific client groups in the US and internationally. This often involves working together with BD colleagues from other regions.

Drive the development and execution of marketing campaigns and project plans to ensure effective and timely delivery, along with measuring client engagement.

Coordinate the development and publicizing of thought leadership and client-focused updates in cooperation with the central communications team or other members of the practice BD team where necessary.

Leverage internal communications channels in the US and, where relevant, at a global level to raise awareness of BD initiatives and opportunities.

Assist with lateral onboarding activities.

Create and maintain practice experience statements, bespoke marketing collateral and client-focused materials.
Skills and experience:

Bachelors degree required

Minimum 5 years of general marketing/business development experience, including 2+ years experience in a law firm marketing/business development role. Previous experience in an international law firm and/or experience with the relevant practice areas will be considered an advantage.

Strong IT and technical skills, including proficiency with Microsoft Office Suite (including PowerPoint), and Adobe Acrobat. CRM software experience (particularly InterAction).

Strong organizational and project management skills; can-do attitude; proven multi-tasking abilities; must be comfortable dealing with ambiguity.

Client service orientation and good listening skills; diplomacy; attention to detail; proven abilities to work well with attorneys at all levels.

Willingness to further develop own skills, as well as train more junior members of the team.

Excellent writing, proofreading, and verbal communication skills.
Competencies:

Delivers excellent service

Shows technical ability

Organized and meets deadlines

Demonstrates initiative and leadership skills

Develops and maintains relationships

Communicates effectively at all levels

Contributes effectively at meetings

Seeks supervision and/or supervises appropriately

Team player who can also work independently with minimal supervision

Builds strong professional reputation

Treats all people with dignity and respect
If interested in this position, please send your resume to atreppeda@friedmanwilliams.com