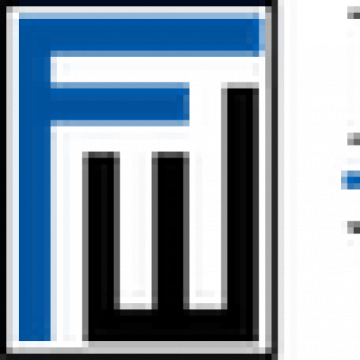 Risk Management Specialist Washington DC
Job ID: 16395
SUMMARY/OBJECTIVE: The Risk Management Specialist is responsible for the day-to-day administration of incoming activities and assignments of the Firm's Office of General Counsel and Risk Management Department. The Specialist oversees annual insurance renewals for the Firm including calendaring various insurance policy renewal schedules and assembling submissions. The Specialist manages institutional review and cataloging of client engagement letters, outside counsel guidelines and ethical screening documentation and procedures. The

Specialist also offers creative strategies in response to the firm's evolving loss prevention needs and plays a key role in implementation

of ethics and compliance initiatives and training efforts that serve the best interests of the firm. In this role, the Specialist maintains

confidential documents, assists the General Counsel and Director with discrete and confidential special projects, and serves as a point of

contact for process service. This position is eligible to participate in the firm's flexible work program.
RESPONSIBILITIES/ESSENTIAL FUNCTIONS:

• Manage Director's calendar and appointments; schedule various department meetings and ethics training events; prepare meeting agendas; assemble pertinent binders and other shared resources for the department; update and maintain department spreadsheets

• Assist with Risk Management analytic reports, expense reports submission and budget preparation; provide other strategic planning support to the General Counsel and Director

• Oversee coordination of the firm's annual insurance renewals and serve as primary point of contact for all firm insurance policies, including Employment Practices and Management Liability, Professional Liability, and various Commercial Package insurance policies

• Provide critical support for ALAS Loss Prevention Reviews and other auditing efforts

• Provide ongoing project management related to all aspects of the firm's insurance program, including responsibility for meeting deadlines, coordinating meetings, and communicating with the firm's insurance broker and insurers; Also maintain updated policy documentation, respond to client and vendor requests for Confirmation of Insurance, and handle notices of property and general liability claims

• Play essential role in handling more difficult and complex or other nuanced assignments stemming from insurance renewals and/or in response to audit and loss prevention related findings

• Take leadership role on initial ethics review, analysis and structured inventory of Outside Counsel Guidelines and other client-tendered engagement letters and client questionnaires; engage in proactive follow-up with attorneys as to recommendations; assist with implementation of technology rollouts and support systems relating to Outside Counsel Guidelines

• Responsible for oversight of client quality assessment at new client intake including writing Client Quality Summary Reports, communicating issues to attorneys, training new staff members on preparing Client Quality Summary Reports and designating matters for periodic Client Quality reviews and reassessments to revisit the scope of existing representations

• Manage Engagement Letter tracking and progress reporting (confirm receipt of complete engagement letter with advance waiver on a regular basis; prepare and review quarterly status reports; coordinate ongoing records collection efforts to ensure compliance)

• Assist with systematic client closure letter management, including identifying dormant clients/matters that are appropriate for closure, closure letter preparation and return of client retainer funds

• Serve as point of contact and recipient of Subpoenas/Service of Process on the Firm and implement initial response procedures

• Implement Ethical Screen and Litigation Hold procedures including drafting memoranda, announcing newly issued ethical screens and litigation holds and supervising periodic reviews for lifting concluded screens and holds and other post implementation efforts

• Assist with Lateral Attorney Hire Onboarding and Engagement Letter preparation as needed

• Assist with Attorney Departure procedures, including client closures, client/matter reassignments and transfers of client representations and provide monitoring of Attorney inboxes for business and client/matter related emails post-departure

• Responsible for supporting Audit Letter processing and otherwise assisting with preparation and finalizing audit letter responses

• Provide Conflicts/New Business Intake related support such as preparing preliminary conflict checks, conducting client/matter research, uploading intake documentation and completing other related tasks as assigned

• Partner with the IT department to design and implement automated workflow systems and other application to automate and streamline multiple manual compliance processes

• Support departmental planning and organization efforts surrounding various Risk Management initiatives, special projects and other loss prevention efforts as directed by the General Counsel and Executive Committee

• Develop formal training documentation and materials for Risk Management team and provide periodic training to others when necessary due to significant changes (e.g., substantive changes, process improvements, technology upgrades)
WORK ENVIRONMENT:

• Position operates in a professional office environment which is usually quiet to moderate Position requires that the employee have the ability to multi-task in a fast-paced work environment

• PHYSICAL DEMANDS: This position is primarily a sedentary position. However, some duties and responsibilities may require the applicant to lift files, open filing cabinets, bend or stand, reach with arms and hands, climb or balance, occasionally move about to access office equipment, file cabinets, etc. May require individual to carry or lift items weighing up to 10 pounds
KNOWLEDGE, SKILLS AND ABILITIES:

• Ability to communicate professionally and effectively, both in oral and written form

• Ability to multi-task, prioritize/coordinate deadlines and track progress of tasks

• Ability to organize workflow and use time efficiently

• Ability to demonstrate attention to detail and accuracy

• Must maintain confidentiality of work related information and materials

• Strong leadership and motivational skills

• Resourceful problem solving and ability to create and implement effective procedures

• Must establish and maintain effective working relationships in or out of a team environment

• Understands and adopts the organizational structure Proficiency in Microsoft Office Suite and Outlook Possesses the attitude of collaboration and sharing

• Willingness to learn and adopt new methodologies

• Flexibility to work overtime on an as-needed basis
EDUCATION AND EXPERIENCE: Bachelor's degree required Prior law firm and/or professional industry experience preferred Insurance industry experience preferred