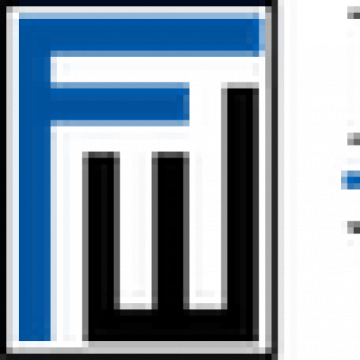 Revenue Manager New York NY
Job ID: 17065
JOB SUMMARY: The Revenue Manager is responsible for overseeing the Billing, Collections and Cash Application processes within the firm. Reporting directly to the Chief Financial Officer (CFO), the Revenue Manager plays a vital role in maximizing the firm's revenue and ensuring the efficient and timely collection of Client invoices. The ideal candidate will have extensive experience in Revenue oversight in a midsize or large law firms, demonstrating strong leadership and analytical skills.
JOB RELATIONSHIPS: Reports to Chief Financial Officer (CFO). Interacts daily with Firm personnel including Partners and outside Revenue related Vendors.
JOB RESPONSIBILITIES: The Revenue Manager is responsible for all the following:

• Develop and implement effective Billing Collections and Cash Application strategies to optimize revenue generation and cash flow for the firm.

• Manage the Billing process, including the accurate and timely preparation and distribution of client invoices in accordance with client guidelines and fee arrangements.

• Oversee the Collection's process, ensuring prompt and efficient collection of outstanding receivables in accordance with Firm policy and relevant OCG.

• Develop and direct a comprehensive Collection's campaign, including forecasting by working with partners and staff to maximize accuracy and achieve firm revenue goals.

• Create and implement effective firm policies to ensure outside counsel guidelines and the firm's client Billing are accurate.

• Collaborate with attorneys and legal staff to resolve Billing disputes and inquiries from clients.

• Work closely with the CFO to establish and maintain Billing , Collection and Cash application performance metrics, providing regular reports and analysis to assess the financial health of the firm.

• Develop and maintain strong relationships with clients, addressing their Billing and Collection concerns in a professional and client-focused manner.

• Stay up to date with industry best practices and trends in law firm Billing and Collections and Cash Application, implementing process improvements where necessary.

• Lead and mentor the Billing Collections and Cash Application teams, fostering a collaborative and high performing work environment.
JOB SPECIFICATIONS: Position requires the following skills and abilities:

Education: – Bachelor's degree in Finance, Accounting,. Advanced degree or professional certification (e.g., CPA) is a plus.
Experience:

• Minimum of 15 years of experience in Billing and Collections, with a significant portion of that experience in midsize or large law firms.

• Proven track record of successfully managing Billing and Collections Cash Application processes, optimizing revenue, and reducing Collection's cycle.

• Excellent analytical and problem-solving skills, with a keen attention to detail.

• Strong leadership and communication skills, with the ability to collaborate effectively with attorneys, staff, and clients.

• Demonstrated ability to handle sensitive and confidential information with the utmost discretion.

• Ability to prioritize and manage multiple tasks in a fast-paced environment.
Technological Skills:

• Strong knowledge of legal Billing and Collection's systems and software (preferably SAP), as well as proficiency in financial management tools.

• Advanced knowledge in Legal Billing, E-Billing , Collections, Cash Application processes

• Advanced excel skills and ability to create AdHoc Analytics