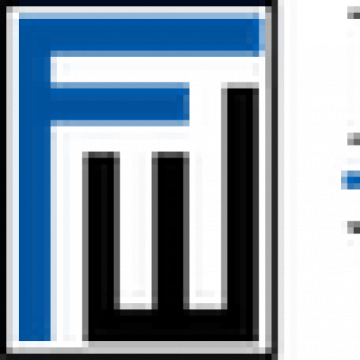 Real Estate Paralegal New York
Job ID: 15805
Our client, a dynamic boutique real estate law firm with a collegial atmosphere, is seeking an experienced transactional real estate and/or corporate paralegal to join our team. Under the direction and supervision of attorneys, the Real Estate Paralegal will assist attorneys in all aspects of managing and closing complex commercial real estate and corporate transactions, including acquisitions, dispositions, mortgage and mezzanine financings, equity structuring, leasing and development. We are looking for a dynamic individual with an excellent work ethic and team-oriented spirit who takes pride in their work and goes the extra mile for excellence.
Required Skills and Qualifications:

• A minimum of (i) a Bachelor's Degree in Paralegal Studies or a Bachelor's Degree and a Certification in Paralegal Studies and (ii) at least three (3) years of paralegal experience, preferably in a law firm or institutional setting.

• Demonstrated skill in MS Office Suite (including Word, Excel, PowerPoint and Outlook) and Adobe Acrobat.

• Proven ability to handle all support aspects of a commercial real estate transaction, including title and survey review, document drafting, entity formation and maintenance, preparation and tracking of signature pages for transactional documents, and adherence to pre- and post-closing procedures.

• Experience coordinating with clients, attorneys, and outside vendors (including title companies and corporate service providers).

• Excellent word processing and computer skills, strong organizational and time-management skills, and exemplary written and verbal skills.

• Ability to prioritize and manage multiple transactions in a fast-paced environment with consistent attention to detail.

• Willingness to work overtime (after 6pm and occasional weekends) if requested.

• Qualification as a Notary Public (or willingness to become a Notary Public) is preferred.

• Experience with filing SS-4s and related forms with the IRS to obtain EINs is a plus.
Responsibilities:

• Prepare and manage deal files and maintain deal checklist.

• Assist attorneys in preparing entity formation and organizational documents.

• Create, compose, and edit written materials and transaction documents.

• Assist with all aspects of due diligence for real estate transactions, including review of title reports, surveys and other third party reports.

• Draft correspondence to and communicate via phone and in person with clients, counterparties' counsel and outside vendors (including title companies and corporate service providers), as directed by supervising attorneys.

• Assist in the preparation of signature pages, closing files for distribution and closing binders.

• May involve some local travel to meet clients and attend closings.

• Assist in various other administrative tasks necessary for deal management (including file management, scanning, copying, and preparing FedEx packages).

• Keep detailed records of time, submit and release time entries on a daily basis.
For immediate consideration of this role please send your resume to Kashona Davis kdavis@grantmaxie.com