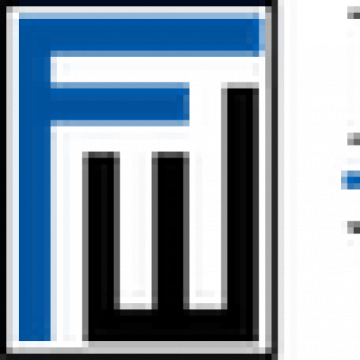 Real Estate Finance Practice Group Assistant
Job ID: 16200
We have an exciting opportunity for a Real Estate Finance Practice Group Assistant at our firm. We are searching for someone who wants to be a valued contributor and member of a talented and dynamic team of lawyers, paralegals and staff. The Real Estate Finance Practice Group Assistant will assist partners and associates in all aspects of full cycle real estate finance and commercial real estate transactions; The Practice Group Assistant will assist and coordinate closing deliverables with multiple parties; create checklists tracking closing timelines and response deadlines, prepare abstracts of core transaction documents; and review updates to interim versions of documents as well as assists attorneys in managing projects and tracking of tasks. The Practice Group Assistant must be a team player, communicate accurately, professionally and be a liaison between the client team and the firms team.
Responsibilities and Duties:

• Coordinates and assists with large commercial real estate financing transactions (including CMBS, Agency, SASB and Whole Business securitizations), including preparing closing deliverables and coordinating with multiple transaction parties.

• Coordinates with clients and adverse parties on the execution and delivery of documents under strict time constraints.

• Coordinates project management of attorney matters and cases. Keeps abreast of what is happening on assigned attorney's clients' matters and knows location of material concerning those matters.

• Prepares closing binders, follows up on outstanding post-closing matters and delivers binders to clients and adverse parties in a timely manner.

• Prepares Client/Matter Information Memorandum ("CIM") conflicts check emails as well as CIM forms to be submitted to Records.

• Interfaces directly with client team in connection with tracking any direct billing requirements needed on their end, noting that most matters are paid by third parties and not direct billed.

• Coordinates travel arrangements and prepare travel reimbursement requests and all other reimbursement requests in a timely manner and in accordance with Practice Group procedures and accounting deadlines.

• Performs other work-related duties, as assigned.
Knowledge, Skills and Abilities:

• A Bachelor's degree and Paralegal Certificate is preferred or combination of Associates degree and applicable experience.

• Five to seven years of secretarial/paralegal and or project management experience in a commercial real estate finance or structured finance practice is required. Experience in multinational or global law firm is a plus.

• Strong Microsoft Office capabilities – Word, Excel and PowerPoint – are required.

• Demonstrated organization and communication skills; ability to handle and prioritize multiple projects and manage transactions and deadlines.

• Ability to collaborate in an effective and professional manner with attorneys, clients, co-workers and administrators.

• Ability to work with minimal supervision and to work well in a team environment.

• Must be able to exercise tact, courtesy and diplomacy in all interpersonal dealings.

• Ability to anticipate issues and exercise independent judgment for resolution.

• Ability to handle confidential and sensitive information with appropriate discretion.