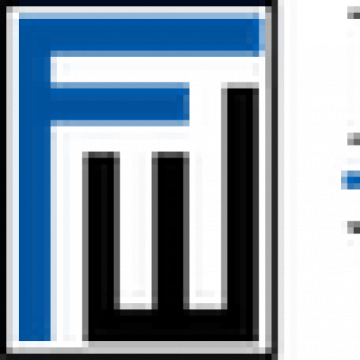 Project Manager Boston
Job ID: 16244
SUMMARY: Reporting to the Director of the Program Management Office (PMO), the Project Manager (PM) will be responsible for the overall management and oversight of assigned projects. In addition, the PM will support PMO initiatives and mentor others on the PMO established standards and procedures. The ideal candidate is a results-oriented professional who is highly organized, has strong interpersonal and communication skills and the ability to lead and engage inter-departmental project teams.
ESSENTIAL DUTIES AND RESPONSIBILITIES:
Primary Responsibilities:

• Manage large cross-functional projects ensuring projects are completed on-time, communication is effective, and goals are met while proactively managing project scope and stakeholders' expectations throughout the project.

• Provide oversight of projects managed by non-PM members, offering mentoring, guidance, and support on PMO's tools, processes, and standards.

• Lead assigned PMO initiatives, facilitate PMO established processes and maintain PMO data repositories

• Manage vendor relationships throughout the projects ensuring outsourced tasks meet contract expectations, firm standards, and are delivered on time.

• In collaboration with project sponsors, facilitate the creation and approval of a project charter including the definition of project scope, goals, roles and responsibilities.

• In collaboration with project team and functional managers, identify, schedule, and manage project tasks, milestones, deliverables and resource requirements.

• Create and manage project documentation and deliverables including project plans, risks, issues, and decisions logs.

• Lead project team meetings, creating agendas and minutes. Track and report progress on all action items.

• Provide regular project updates and status reports to all stakeholders in a clear and concise fashion.

• Facilitate status meetings with business sponsors and key stakeholders to review project progress, discuss key issues, and any material changes to scope, budget, resource or schedule.

• Adhere to and promote PMO's established standards, procedures and best practices.

• All other PM duties as assigned or required by PMO.
Core Competencies and Qualifications:

• Excellent interpersonal and communication skills with teamwork and customer service attitude.

• Strong analytical, critical thinking and organizational skills with a keen attention to detail.

• Ability to work collaboratively and drive teams and projects towards the expected outcomes.

• Ability to manage multiple concurrent projects independently.

• Ability to facilitate meetings with large groups of diverse stakeholders and business users.

• Experience managing business-process mapping and re-engineering initiatives is a plus

• Experience utilizing various project management tools and proficiency in Microsoft office.
Education/Experience:

• 6+ years Project Management experience required. PMO experience a plus.

• PMP certification or related certification required.

• Bachelor's degree in computer science, business or related field required.

• Knowledge and familiarity with legal services business or other professional services organizations is preferred.
This job description is intended to be general and may evolve over time. It is subject to periodic updating and is subject, at the firm's discretion, to the assignment of different or additional duties.