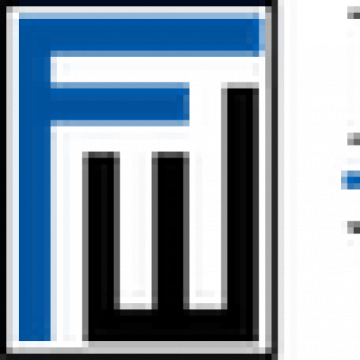 Professional Development Specialist Any Office
Job ID: 16289
The Professional Development (PD) Specialist is a highly motivated individual with excellent attention to detail that will assist in implementing firmwide professional development initiatives. The PD Specialist reports to the Director of Professional Development. The PD Specialist will work with the Director of Professional Development to further the firmwide long-term professional development strategy including

running attorney evaluation processes and implementing and maintaining training programs.
ESSENTIAL FUNCTIONS

• Build and run attorney review processes in viEval software and serve as day-to-day point person for attorneys who have questions or need assistance using the software.

• Prepare draft review communications, timelines, and review materials and maintain process checklists.

• Collaborate with department leaders, committee chairs, practice group leaders, Marketing, and/or practice group managers to provide professional development solutions.

• Stay up-to-date with current trends in professional development, including other areas that intersect with professional development.

• Prepare and maintain onboarding and integration materials and check in with new attorney hires

• Support the Director of Professional Development in delivering firmwide, department and practice specific training. This includes the following:

• Assisting with and at times managing program design and coaching internal presenters on best practices for present adult learning programs

• Managing program logistics including scheduling, registration, materials, and logistics including conference room facilities, catering and technology;

• Serving as a point of contact for internal presenters and outside consultants and speakers;

• Providing on-site support for training programs;

• Coordinating with Marketing on drafting and distributing program invitations, communications and materials;

• Reviewing and extracting attendance reports and recording attendance;

• Working with the CLE Manager to obtain CLE for internal trainings; and

• Sending course evaluations and compiling results.

• Implement process improvements to ensure controls and efficiency.

• Provide general back-up support to the Director of Professional Development,

• Assist with special projects and collaborate with other departments as needed.

• Perform other job-related duties as assigned by manager.
KNOWLEDGE OR SKILLS REQUIRED

• Excellent verbal, written and interpersonal communication skills, including being skilled in active listening and conveying information clearly.

• A self-starter who takes ownership of assigned projects and can work independently.

• Strong project management skills and the ability to manage multiple initiatives simultaneously.

• Ability to establish and maintain effective working relationships within all levels of the firm and work collaboratively to create support for career development programs and initiatives.

• High attention to detail, outstanding organizational skills and the ability to multi-task and manage time effectively.

• Ability to shift priorities and manage change with a positive outcome.

• Demonstrate strong problem-solving skills, take initiative and practice good judgment.

• Provide outstanding client service and be proactive in seeking innovative ways in which to help colleagues.
EDUCATIONAL AND EXPERIENCE REQUIREMENTS

• Bachelor's Degree required.

• At least 5 years of work experience, preferably in legal or another professional services environment

• Computer proficiency in Windows-based software and Microsoft Office Suite applications including Word, PowerPoint, Excel and Outlook.

• Exceptional computer skills with the ability to learn new software applications quickly.

• Experience with viEvaland Zoom is preferred.
PHYSICAL DEMANDS OF POSITION

Work is performed in a professional office environment and requires the following during the work day:

• Must be able to remain in a stationary position for long periods of time (working at a computer)

• Repetitive movement (i.e. heavy computer/keyboard use).

• Individual will interact regularly with others verbally, in-person, and via written communication.

• May require occasional light lifting (files, copy paper, etc.).
In addition to the essential functions outlined above:

• Individual in this position will provide additional assistance and support as directed by their

• supervisor.

• This job description is subject to change at any time