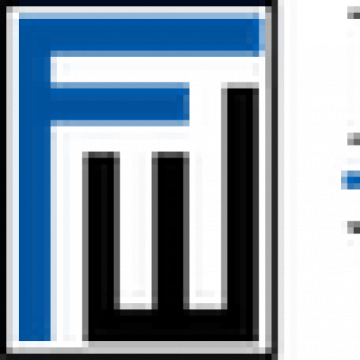 Practice Group Manager – Real Estate New York New York
Job ID: 15803
A dynamic boutique real estate law firm with a collegial atmosphere, is seeking a Practice Group Manager for its Real Estate Department. The successful candidate must be both strategic and tactical, providing advice and guidance as it pertains to best practices in the real estate and legal industries, to ensure the continued growth of the department. The Manager will work closely with the chairs of the real estate department on implementing all strategic initiatives and overseeing the daily operations of the department. In this role, candidates will become a trusted advisor to the practice chairs and be responsible for:
Strategic & Business Planning

• Monitoring real estate and legal industry trends and assisting with the creation and implementation of strategic plans for the department.

• Assisting chairs in the process of strategically identifying and evaluating lateral partner candidates in conjunction with the chair of the recruiting committee.

• Partnering with the Business Development Department to ensure collaboration on marketing initiatives and alignment of resources to the needs of all group members.

• Helping to ensure the department is focused on supporting the firm's diversity, equity and inclusion efforts.
Staffing & Practice Administrative Management

• Assisting practice group chairs with managing the day to day administrative management of the department; including but not limited to, timekeeper productivity issues, procedures and form systems, work assignment tracking, time-entry compliance, vacation requests/approvals, etc.

• Proactively monitoring group activity, including individual attorney activity and client-matter status, to manage staffing.

• Coordinating with practice group chairs to develop agendas for regular practice group meetings and help facilitate meetings. Additionally, maintain meeting notes, follow-up on specific action items and/or coordinate deliverables involving other colleagues.

• Coordinating and drafting regular and consistent internal practice-focused communications.

• Supervising the paralegal team regarding hour's management, staffing and ongoing training needs.

• Collaborating with the Human Resources Department to manage new hire onboarding, monitor the professional development needs of department members, and mid/year end performance reviews, as needed.

• Developing in-depth understanding of development needs within the group and manages attorney satisfaction and retention initiatives. Prepares and follows through on individual attorney development plans.

• Identifying training needs and develop substantive programs. Manages all aspects of the group's practice-specific training programs, including coordinating CLE requirements.

• Creating the development and promotion process for the department. Tracks the group's pipeline for promotion and manages the annual promotion process for the group.

• Collaborating with the IT Department to support the practice group's technology and research needs.

• Responding to a wide variety of requests. Acting as point person for problem-solving and resolution within the practice group.

• Proactively identifying opportunities for and coordinating team-building events and activities in collaboration with internal committees to create a cohesive team and meaningful connections within the group.

• Act as a confidant for attorneys and a positive firm role model by promoting and encouraging an engaged, collaborative, respectful and inclusive work environment.

• Plan meetings and social events to foster culture
Financials & Profitability

• Monitoring practice group financial performance by reviewing monthly financial reports and providing analysis to practice leadership in preparation for department and management committee meetings, including utilization, headcount/FTE, hours, revenue, expenses, profitability at various levels and related statistics.

• Working with the finance department to analyze productivity, workload and profitability trends and provide suggestions on areas of improvement.

• Coordinating budgets with practice leadership and overseeing along with the finance department

• Monitoring industry compensation and talent retention trends and making recommendations to practice leadership.

• Research, identify, develop and manage special projects and initiatives that impact profitability.
Skills and Qualifications:

• Minimum of 10+ years of law firm or professional service firm experience working within a practice management role, preferably working with a transactional focus (real estate preferred) and knowledgeable of transactional best practices.

• Bachelor's degree required, advanced degree preferred – JD, MBA or other equivalent.

• Team oriented candidate with the ability to think strategically and analytically

• Profitability oriented but with the ability to look beyond the Firm's immediate needs and participate in the execution of long-term strategies

• Strong leadership, communication, relationship, problem-solving, consensus building, organization and planning skills

• Proof of COVID-19 vaccination required. The Firm will consider accommodations for disability and religious based reasons.
If interested, please send your resume to Meaghan Garrigal at mgarrigal@friedmanwilliams.com