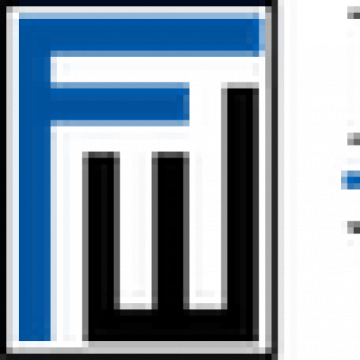 PMO Analyst Washington DC
Job ID: 17050
The PMO Analyst is part of the IT Project Management Office (PMO) team that leads project execution and establishes delivery standards, processes, tools, and reporting for the IT organization. The IT PMO upholds and influences gold-standard project execution by instituting discipline around intake & demand management, resource & capacity management, project & program management, and management reporting. The PMO Analyst serves as the analytical arm of the Solution Delivery function, closely partnering with cross-functional technical and non-technical stakeholders to support project execution and ongoing operational excellence. This individual is responsible for leading IT operational and financial reporting, contributing to IT Governance and controls, supporting executive updates, and fulfilling ongoing project support / business analysis needs of the IT organization
Duties and Responsibilities:

• Supports the PMO & Demand Manager with compiling, synthesizing, and publishing IT project portfolio reporting.

• Provides analytical support to the Solution Delivery organization, flexing across the project portfolio as needed to lead analysis efforts, change management, solution research, and other critical needs across the project lifecycles.

• Serves as the point of contact for IT project financials, partnering with cross-functional stakeholders (e.g., Project Managers, Project Owners).

• Leads CIO reporting and score-carding of IT project performance in close coordination with leadership.

• Supports IT leadership with vendor and contract management evaluation, processing, and reporting for third party providers and suppliers.

• Partners with IT leadership and project managers to define standards and structure for project budgeting.

• Coaches project budget owners on roles & responsibilities, processes, and best-practices.

• Collaborates with cross-functional stakeholders as part of both the annual and ad-hoc demand management process to develop project business cases.

• Leads comparative analysis and solution evaluation efforts under the guidance of IT leadership to enable the technology-related decisions.

• Supports and prepares ongoing reporting for IT leadership and executive management.

• Liaises with IT Project Managers to synthesize and produce IT Project Portfolio reporting.

• Stays abreast of industry technology and trends to streamline IT project tracking and reporting processes.

• Provides analytical support as needed for ongoing IT business analysis.

• Assists with the promotion and compliance of PMO standards and frameworks, developing, tracking, and reporting overall PMO KPIs.

• Helps administer the department's tool for project and portfolio reporting and tracking.

• Promotes awareness and shares best practices and lessons learned that contribute to the continuous improvement of the PMO function.

• Ensures PMO metrics and data is available for decision making, transparently provide information using a single source of truth.

• Maintains overall PMO RAID, builds trusted relationships with key stakeholders to resolve RAID items early and solve or escalate complex problems
Qualifications:

• College degree is strongly preferred, ideally in Computer Science, Information Systems, Business Administration, Finance, or a related technical discipline.

• Appropriate certification(s) are preferred.

• 3+ years of relevant experience, ideally in a large Law Firm setting, a comparable professional services organization, or a legal information services provider.

• Demonstrated experience supporting financial management activities, ideally within an IT organization (e.g., financial analysis and modeling, process mapping).

• Demonstrated experience producing executive level reporting and presentations.

• Experience with financial, vendor, and/or contract management systems and solutions.

• Experience with benchmarking and establishing / continuously measuring performance benchmarks.

• Experience in the analysis of IT projects, systems, services, and business applications.

• Practical knowledge in importing data for use in report software, spreadsheets, graphs, and flowcharts.

• Practical knowledge of project management concepts, frameworks, and delivery standards.

• Proven ability to conform to shifting priorities, demands, and timelines through analytical and problem-solving capabilities.

• Ability to establish rapport and elicit cooperation from personnel across all levels, including executive management, and cross-functional leadership.

• Excellent analytical, mathematical, and creative problem-solving skills.

• Strong communications and interpersonal skills required.

• Strong financial modeling, management reporting, and executive presentation skills.

• Must be highly motivated, analytical, organized, and efficient.

• Ability to work well as part of a team and lead others.

• Ability to present ideas in business friendly and user-friendly language.

• Ability to juggle multiple priorities simultaneously in a fast-paced environment and plan and prioritize workload.

• Keen attention to detail.