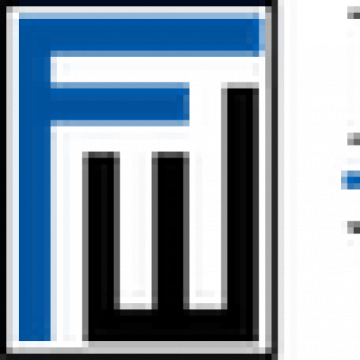 Pitch and Proposal Specialist (Oakland or San Diego, CA) Oakland/San Diego CA
Job ID: 16785
POSITION SUMMARY: Working under the direction of the Director and Manager of Business Development and Marketing and with the support of the Department's Coordinator and Assistant, the Pitch and Proposal Specialist serves as the primary contact for proposals, and has chief responsibility for taking proposals from start to finish. The ideal candidate is self-motivated with expert writing/editing/proofreading and project management skills. Also important is an interest in systems and data and a keen attention to detail, with the ability to work both independently and as part of a broader, cross-functional team.
RESPONSIBILITIES:

• Maintain the Firm's membership in Requests for Proposal (RFP) notification services and regularly check for RFPs from these services and other sources, such as trade association websites;

• Receive and review RFPs to determine applicability to the firm areas of legal expertise, consulting with the Director and Manager of Marketing and/or Practice Group Leaders as necessary;

• Provide information to help Practice Group Leaders make the initial "go/no-go" decision to respond to an RFP, such as the Firm's current/past working relationship with the client, news updates about the client and/or matter that is the subject of the RFP, and general information that the client makes publicly available regarding its legal services budget and use of outside counsel;

• Communicate with Practice Group Leaders to clarify RFP requirements, develop strategic content and establish completion timelines;

• Complete proposals from start to finish, working with attorneys and Marketing Department colleagues as necessary. Prepare the first draft, incorporate edits, proofread and prepare final documents, obtain required approvals, and submit to current/potential client;

• Develop, maintain and update content in the Firm's proposal information database, such as practice group descriptions and narratives of representative matters;

• Share new information obtained while preparing proposals with colleagues so other marketing materials and the Firm's website are up to date;

• Track all proposals and maintain database of proposals and associated documents submitted in response to all RFPs;

• Assist Marketing Department colleagues in responding to attorneys' requests for information that will be used in presentations at potential client interviews;

• Develop thorough understanding of the Firm's practice areas, client base, rankings and recognitions, and competitive position in the marketplace (the Proposal Specialist is not responsible for submitting or maintaining rankings and recognition information);

• Develop and maintain strong, collaborative and direct working relationships with attorneys and administrative personnel throughout the Firm.

• Foster a reputation among attorneys as a trusted advisor who provides helpful, responsive and high-value-added service;

• Produce the highest quality error-free work product as measured by grammar, punctuation, organization, responsiveness, accuracy, completeness, persuasiveness, and attention to detail;

• Maintain appropriate level of confidentiality at all times;

• Occasionally travel to all the firms offices on an as-needed basis; Management retains the right to add to or change the essential functions of this position at any time.
REQUIREMENTS

General Essential Functions:

• Professionalism: Contributes positively to firm/office morale by communicating enthusiastically about job responsibilities, the firm, and working with others.

• Writing / Editing: Possesses strong writing, editing, and proofreading skills.

• Planning / Adaptability: Adapts readily to competing demands by shifting priorities.

• Client / Customer Focus: Strong client service orientation and an ability to establish and maintain effective working relationships. Demonstrates familiarity and understanding of significant attorney-client relationships. Observes and passes on information to further develop relationships to support business development efforts.

• Time Management and Organizational Skills: High attention to detail. Able to anticipate work needs and follow through with minimum direction, and follows up on own initiative to manage multiple projects at once.

• This is a hybrid role with an in-office requirement of 3 days a week and the ability to work occasional extended hours as needed.
Qualifications / Experience / Education:

• This role demands a highly organized, detail-oriented individual with a strong client service orientation, and ability to collaborate successfully within a matrix organization.

• Must have expert writing, editing and proofreading skills, interests in data and systems and strong project management skills to function in a deadline-driven environment.

• Advanced Microsoft Office skills are required. Familiarity with ikaun experience management platform database, Adobe suite and Power Point are plusses.

• Candidate should have 2-3 years of pitch and proposal or marketing or business development experience in a law firm or other professional service organization.

• Bachelor's degree required.