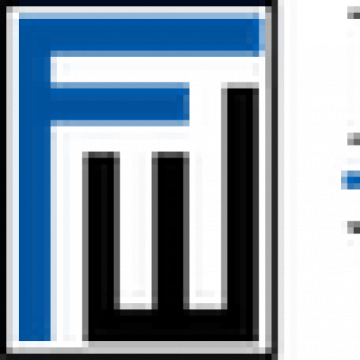 Paralegal – Healthcare & Litigation Chicago IL
Job ID: 16761
Paralegals are assigned to one of the many practice groups within the firm. They will use their current skills and acquire new ones to complete tasks that are invaluable in the support of work performed for clients of the firm. Paralegals have a minimum billing requirement of 1600 hours per year.
Job Responsibilities

• Organizes, manages and updates client files/pleadings (electronic and paper copies).

• Reviews and analyzes client files, data and documents to assist in the investigation of facts and allegations involved in discovery.

• Assists with preparing documents for production and witness files to be used at depositions or trial.

• Drafts, edits and proofreads cover letters, administrative memos, and Word documents.

• Provides data entry support on litigation databases and Excel spreadsheets.

• Performs searches in various litigation databases.

• Assists with document collections at client sites.

• Assists in the maintenance of practice group document libraries.

• Schedules and tracks depositions, filing deadlines, etc.

• Indexes and summarizes documents and depositions.

• Coordinates discovery and/or filings with courts or government agencies.

• Performs basic legal and factual research.

• Assists with creation of privilege logs.

• Prepares trial, witness or briefing notebooks (electronic and paper copies).

• Assists at hearings, trials, and/or client meetings.

• Provides direction and guidance to project assistants assigned to case team.
Qualifications

Knowledge, Skills and Abilities

• Demonstrated ability to communicate clearly and effectively, both orally and in writing.

• Ability to provide quality client service to both internal and external contacts.

• Demonstrated ability to organize and prioritize work in a dynamic and complex environment to meet deadlines and daily requirements.

• Ability to apply technical knowledge or guidance, analyze and interpret data from several sources to solve problems by applying precedent or extrapolating from previous experience.

• Knowledge of relevant area of law (e.g. litigation, IP, environmental).

• Basic knowledge and skills to cite check under the supervision of a more senior paralegal.

• Strong attention to detail, including superior spelling and grammar.

• Demonstrated ability to work effectively both independently and with others in a cooperative manner to accomplish position functions and participate in team efforts.

• Basic knowledge of Relativity, Case Notebook, and CaseMap.

• Ability to interact effectively and professionally with attorneys and clients.

• Basic knowledge of Microsoft Office Suite (Word, Excel, PowerPoint, etc.).

• Basic knowledge of records management.

• Moderate typing skills.

• Ability to safely lift, move and carry boxes without assistance, weighing up to 50 pounds.

• Ability to travel or work overtime as necessary.
Education

The position requires a Bachelor's Degree.
Experience

The position requires two (2) to three (3) years of increasingly responsible, directly related experience during which knowledge, skills, and abilities applicable to the position were demonstrated.
For immediate consideration of this role please send your resume to Amir Aly at aaly@grantmaxie.com