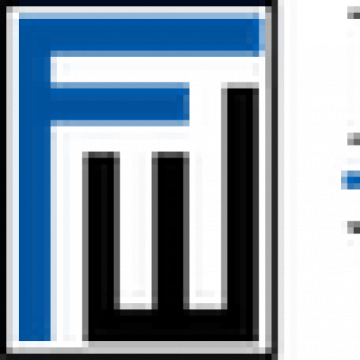 Office Administrator Tampa
Job ID: 16826
The Office Administrator is responsible for the overall administrative management of Tampa's offices, including day-to-day operations, oversight of the legal support personnel, management of the physical space, and serving as liaison with building management. Working closely with the Office's Managing Shareholder, as well as the Director of Human Resources and Chief Operating Officer, the Office Administrator serves as the face of the office and lead firm representative, setting the standard for Firm citizenship and contributing to a strong, cohesive and collaborative workforce. In the performance of his or her duties, the Office Administrator continually communicates the Firm's philosophy and supports the Firm's overall business strategy, and assists in implementing at a local level Firm-wide initiatives and policies and procedures, thereby contributing to the on-going success of the Firm.
Duties

• Works with the Office Managing Shareholder, Chief Operating Office, Director of Human Resources, and Firm Administrative Departments, including Conflicts and Business Intake, Finance, Human Resources, Marketing, Legal Talent Management, and Information Technology, Practice Management to ensure effective office operations.

• Provides leadership, management, and hands-on service support to attorneys, staff, and vendors.

• Actively engages in the hiring, performance management, and professional development of the legal support staff, in collaboration with Human Resources.

• Manages Legal Administrative Assistants (legal secretaries) and Paralegals; oversees attorney coverage, workflow and PTO scheduling to achieve effective and efficient operations and maximum productivity.

• Oversees attendance and time tracking of Legal Administrative Assistants and other direct reports, and ensures compliance with local and state regulations.

• Manages Reception Desk services, Office Services staff and Hospitality staff where applicable.

• Works with Human Resources and Legal Talent Management to effectively on-board and off-board attorneys and staff.

• Collaborates with the Director of Human Resources to ensure local outsourced Services functions are running efficiently and effectively.

• Collaborates with the Office Managing Shareholder and to plan space allocation (including office construction and expansion), layouts and floor moves for all attorney and staff hires, as well as all internal moves.

• Helps manage procurement of supplies and processes requests for payment of office invoices.

• Manages local expenses effectively in accordance with the office budget, and develops the office annual budget.

• Manages the strategy and planning of local office meetings and special events.

• Communicates, implements and ensures compliance with Firm policies, practices and procedures.

• Collaborates with peer Directors of Administration to discuss ideas, share best practices, and contribute to innovative approaches and best in class service.

• Other duties as assigned.
Education

• Bachelor's Degree preferred.
Experience

• 7 plus years of professional services management experience, preferably within a multi-office law firm.

• Experience managing multiple office locations.