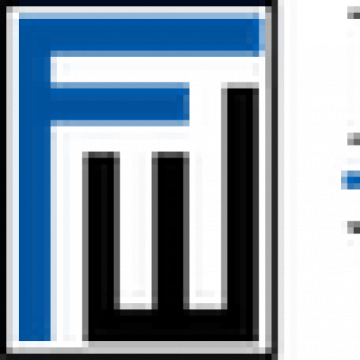 Marketing and Communications Technology Assistant New York NY
Job ID: 16895
The Marketing and Communications Technology Assistant will help oversee the technology platforms and content delivery systems that convey the Firm's capabilities and experience across practices, industries, and regions. The Technology Assistant creates and maintains online content for the firm and serves as a key liaison between the department and firm personnel globally. The position involves working with the firm's digital platforms and supporting the creation and management of content on the Firm's website.
Responsibilities

Under the direction of the U.S. Marketing and Communications Manager and in close coordination with the marketing and communications and global business development teams, the Technology Assistant will:

• Update and maintain the firm's external website:

o Work closely with the U.S. Marketing and Communications Manager to create and publish website content. Ensure published content flows into the right communications channels.

o Liaison with other department functions such as: CRM, graphic design and public relations to publish partner-approved content to the external website, LinkedIn, Twitter and WordPress-based blogs.

o Support the creation and promotion of lawyer authored content on the firm's blogs, website, and social media.

o Assist with translating non-technical website needs into technical development requirements.

o Assist the U.S. Marketing and Communications Manager in troubleshooting technical issues on the website as well as exploring and testing new features.

• Provide best practices and support for search engine optimization (SEO) efforts.

• Collect/analyze web analytics to steer content marketing.

• Help troubleshoot and maintain integrations that feed the external website with internal biography and HR data.

• Assist with special projects associated with the firm's ongoing brand positioning efforts

• Conduct discovery/peer review and develop content strategy with the Manager and members of the Marketing and Communications team.
Qualifications

• One to two years of experience in legal or professional services marketing, communications, business development or related field. Law firm/professional services or marketing experience a plus.

• Bachelor's Degree in Marketing, Communications, journalism, English or related field desired.

• Knowledge of and experience with technology platforms, website architecture and modern content management systems; some knowledge of coding a plus but not required.

• Knowledge of analytics service platforms, such as Google Analytics, and ability to translate metrics into digestible takeaways. Experience with the latest iteration of Google Analytics (GA4) a plus.

• Ability to quickly learn and utilize esoteric legal concepts in content marketing and brand positioning efforts.

• Ability to manage multiple tasks simultaneously while working in a fast-paced, deadline-driven environment

• Must be collaborative with the ability to leverage resources and tools to accomplish objectives

• Strong written and verbal communication skills

• Ability to exercise discretion and maintain confidentiality of sensitive information

• Flexibility to work outside regular business hours, including early mornings, evenings and weekends as needed.