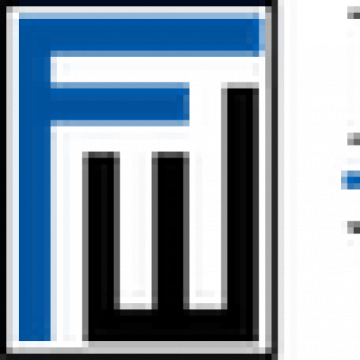 Marketing and Business Development Manager Washington DC
The position must reside in the Washington, D.C. office and will be responsible for overseeing the marketing and business development needs of lawyers and advisors in the D.C. office. The position will work closely with the business development teams across the firm in developing and supporting plans and programs designed to raise awareness of the D.C. office and its lawyers and advisors. The role will also help support the marketing aspects of DE&I efforts across the firm, working closely with the DE&I marketing liaison.
Key responsibilities of this position include:

Working closely with Washington, D.C. office Partner in Charge, lawyers and advisors, as well as the business development and communications teams, develop and execute local marketing/business development strategies, plans and projects. This includes identifying and evaluating new business opportunities and client targets at the office level; facilitating communications and cross-selling initiatives within D.C. office and across the firm; and closely following news and trends impacting our clients, our business and the designated marketplace.

Work with the D.C. Partner in Charge, lawyers and advisors to create and execute local client programs; seminar and speaking opportunities; and community involvement in the local and regional legal/business community.

Develop and implement special strategic projects, particularly those designed to focus on office growth, with the D.C. Partner in Charge.

Gather information from and collaborate with D.C. lawyers and advisors regarding membership opportunities in local and regional business and/or trade organizations as well as community and charitable boards; maintain data in lawyer board affiliations database; and evaluate succession opportunities.

Provide support in connection with charitable contributions and sponsorships, dinners, and other events; work with the creative services team to prepare appropriate community support advertisements, invitations and other one-off print items.

Develop and monitor local marketing budget, including, but not limited to maintaining budget files; acting as liaison with the finance department; and verifying expenses and invoices.

Work closely with the DE&I marketing liaison and provide support for marketing aspects of DE&I initiatives, such as planning and executing events across the firm.

Assist with a range of departmental projects such as our business development training program and team trainings.

Participate in the management and distribution of sporting and concert event tickets.
Qualifications (Experience, Knowledge, Skills & Abilities):

Bachelors degree required

At least five years experience in a business development/marketing-related field required

Experience in a professional services environment necessary, previous law firm experience preferred

Demonstrated knowledge of the Washington, D.C. marketplace

The ideal candidate is a proven leader who will proactively present and then execute strategic marketing and business development ideas designed to support and increase the D.C. offices client base and connections with the firms national and international practices

Excellent communication skills, both written and oral, and attention to detail; strong work ethic; and poise and professionalism when interacting with internal and external contacts

Ability to prioritize workload; handle several projects at once with competing deadlines; work independently and as part of a team; and complete tasks under time pressure as necessary

Strong computer skills including advanced knowledge of Microsoft Word, Excel and PowerPoint; knowledge of InterAction and Vuture preferred

Commitment to professional growth and development
If interested in this position, please send your resume to atreppeda@friedmanwilliams.com