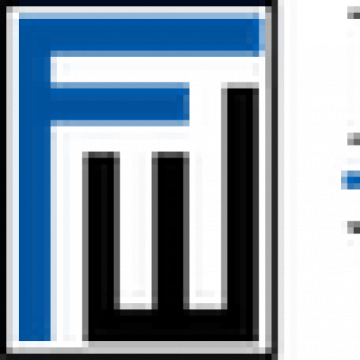 Litigation Paralegal New York NY
Job ID: 14194
JOB DESCRIPTION
JOB TITLE: Litigation Paralegal DEPARTMENT: Paralegal/Litigation FLSA STATUS: Non-Exempt REPORTS TO: Litigation Partner & Director of Administration SCHEDULE: Monday-Friday HOURS: 9:30 A.M. – 5:30 P.M., with flexibility to work overtime on an as-needed basis
JOB SUMMARY: Herrick is a prominent New York City-based law firm providing a full range of legal services. As a powerhouse mid-size firm, we regularly advise on many of the country's most prominent legal matters, yet our size allows us to maintain an enduring culture of collaboration. Our lawyers and staff enjoy their work and grow by working with each other – a fact that resonates in the results we achieve for our clients. We are seeking to hire an experienced litigation paralegal to join the team. The ideal candidate is someone who can hit the ground running in a fast-paced litigation department. Candidate must be highly detail-oriented and be able to work independently with minimal supervision.
ESSENTIAL DUTIES AND RESPONSIBILITIES:
Cite-check legal documents to conform citations and authorities to the Blue Book standard, Shepardize authorities, verify the accuracy of quoted material and cited exhibits. Prepare non-substantive documents (i.e. subpoenas)
Engage with attorneys, paralegals, vendors and clients to assist in document and electronic identification, collection, processing, review, production, presentation and case-close procedures.
Responsible for the execution of litigation support projects through e-discovery project management and ensuring the quality and timeliness of each project.
Conduct Relativity inquiries and searches and prepare summary data reports.
Advise on and perform quality control on the workflow for document review by attorneys.
REQUIRED KNOWLEDGE, SKILLS AND ABILITIES:
Bachelor's degree, with a minimum of 5 years of litigation paralegal experience required.
Must possess high level of proficiency with litigation databases, including Relativity, and deposition transcript management databases.
Proficiency with Microsoft Office Suite including Excel, Word, PowerPoint and Outlook; a must
Familiarity with document management systems, file transfer platforms, mobile devices and basic information governance.
Excellent written and oral communication skills.
Excellent interpersonal and client service skills necessary to effectively liaise between attorneys, clients and various support departments.
Proofreading
Strong attention to detail and organizational skills.
Ability to work well independently; self-starter.
Must be able to prioritize, plan, and accomplish tasks, often with strict time limitations.
Flexibility to work overtime, including weekends, on an as-needed basis. This position frequently requires more than 35 hours per week to perform essential duties.

For immediate consideration of this role please send your resume to Kashona Davis kdavis@grantmaxie.com