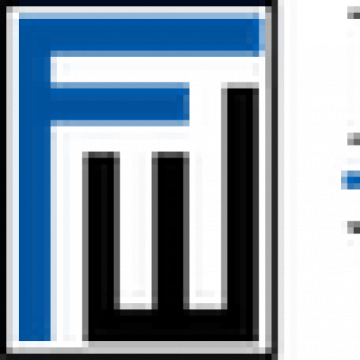 Litigation Paralegal New York NY
Job ID: 16471
Our client, a luxury mid-sized litigation powerhouse firm in New York is seeking a seasoned Litigation Paralegal with hands-on trial experience for their NYC office:
Paralegals are responsible for supporting case teams through all aspects of the litigation life cycle. Paralegals manage all aspects of large-scale and complex litigation matters including document maintenance, calendar tracking, relevant research, and cite checking for any case teams they are assigned to.
Responsibilities:

• Managing the production of hard copy and electronic documents, including collecting documents and data from clients, processing documents from opposing and third parties, maintaining chain of custody, handling logistics of document productions, preparing privilege logs, and printing. 
Maintaining case files, including storing hard copy and electronic documents, and overseeing document management systems.
 Assisting counsel in preparing briefs and other filings including by:
Formatting documents according to local rules
Creating and updating tables of authorities for briefs
Compiling exhibits and appendices 
Customizing document templates 
Tracking opposing counsel's responses when seeking consent for stipulations and the like. Proofreading near-final versions of all external-facing work products.
Locating and pulling legal authorities.
Locating and pulling docket entries when requested.
Printing and assembling binders.
 Coordinating with messenger services for deliveries where appropriate.
Arranging for service of process on opposing counsel.
 Notarizing documents
 Managing case files including filing documents in the appropriate folders on DeskSite and maintaining an index of case materials with document ID numbers. • Preparing for depositions, conferences, and hearings, including:
Compiling documents 
Assisting in preparing witness outlines 
Managing logistical and technical details (e.g., visitor passes) 
Coordinating with outside vendors (e.g., court reporters, videographers, food services)  Handling daily setup and breakdown for depositions and in-court hearings or trials, including coordination with relevant IT personnel
 Preparing for trials, including compiling and tracking trial exhibits, preparing documents and evidence for courtroom use, setting up trial offices, managing trial vendors, and interacting with courtroom staff and opposing party paralegals.
 Collaborating with the Managing Clerks Office and Litigation Support departments as needed. 
Performing work efficiently and cost-effectively, meeting the target of 1500 annual billable hours. 
Performing administrative tasks as required and any other functions/duties as assigned.
Requirements:

• Bachelor's degree required or ABA Paralegal Certification.

• Two or more years of relevant experience in litigation.

• The ability to travel as needed. • Proficient in Microsoft Outlook Suite. Paralegal: • Fundamental proficiency in online research and internet resources (Lexis-Nexis, Westlaw and equivalents).

• The ability to navigate various electronic databases and document repositories.

• Excellent analytical, troubleshooting, organizational, and planning skills as well as a strong attention to detail.

• Effective interpersonal skills as well as excellent verbal and written communication skills. • The ability to work well independently, as well as the ability to effectively collaborate within a team.

• Knowledge of Directory List & Print (Pro), E-Transcript Viewer, Lexis CaseMap, Lexis TextMap, QuickTime Player, RealLegal E-Transcript; SharePoint; Westlaw Drafting Assistant, Best Authorities, Winsome File Reamer and WinZip.

• The ability to work overtime as required/necessary, including occasional nights, weekends, and holidays, and for out-of-town trials. 
For immediate consideration please submit your resume directly to Amir Aly at aaly@grantmaxie.com