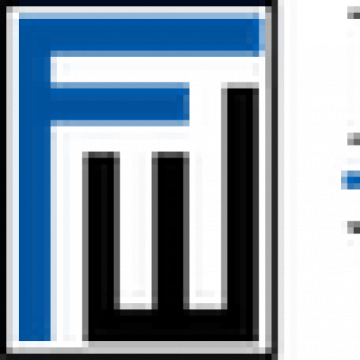 Legal Recruiting & Professional Development Coordinator Los Angeles CA
Job ID: 16241
Summary: The Legal Recruiting & Professional Development Coordinator provides administrative support to the Legal Recruiting & Professional Development Department.
Recruiting Roles:

• Assists with the organization and implementation of the Summer Associate Program, including but not limited to, tracking pre-arrival information, drafting arrival notices, scheduling orientation sessions and exit interviews, attending summer committee meetings, and assisting in the planning of social events and training programs.

• Assists with all aspects of the on-campus interview process, including, but not limited to, registering for on-campus interview programs, resume collect programs and job fairs, maintaining on-campus interview and candidate files, and scheduling candidates for interviews.

• Responsible for monitoring the general Legal Recruiting Outlook email account on a daily basis and fielding emails as appropriate.

• Assists the Legal Recruitment Manager with organization of lateral associate and judicial clerk candidate applications, including but not limited to, preparing summaries of candidates for hiring partner review and corresponding with select search firms.

• Maintains legal recruiting database, viRecruit, and all candidate files.

• Prepares all department correspondence to potential candidates and incoming legal personnel.

• Coordinates payments for incoming and lateral associate hires (bar, clerkship, moving/travel expenses), as well as travel expenses for associate and summer associate candidates.

• Performs other duties as assigned
Professional Development Roles:

• For California-based Professional Development training programs, serve as the point of contact for internal presenters, external consultants, and vendors. Manage program scheduling, registration, and logistics, including conference facilities, food service, and technology. Assemble, produce and distribute training materials. Draft and distribute program communications. Assist in promotion of professional development activities.

• Have a knowledge of California CLE rules and support CLE administration and record-keeping for lawyers resident in the California offices.

• Manage record-keeping for information on California associates (e.g., attrition data, action plans, coaching information, mentoring, etc.).

• Assist with the administration of associate and counsel evaluation processes. Support the Director in pursuing completion of evaluations, scheduling of evaluation meetings, and other activities involved in delivering evaluations to lawyers.

• Assist team with mentoring initiatives and integration programs.
Qualifications:

• Excellent organizational skills and attention to detail; proofreads accurately, efficiently and dependably.

• Must be available to work additional hours, specifically May through September.

• Exercises confidentiality and discretion.

• Demonstrates use of good judgment and good interpersonal communication skills.

• Balances competing priorities and works efficiently under the pressure of meeting multiple deadlines with frequent interruptions.

• Works harmoniously and effectively with others as part of a team.

• A self-starter who desires to show ownership and commitment to the job; accepts responsibility and takes initiative.

• A college degree is strongly preferred.

• You must be fully vaccinated against COVID-19 by your hire date to be eligible for starting in the role. Proof of vaccination will be required. This firm will provide reasonable accommodation(s) based on medical or religious grounds for qualified candidates.