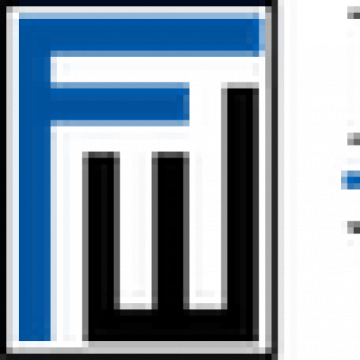 Lateral Attorney Recruiting Manager
Job ID: 16472
JOB PURPOSE: This firm is seeking a Lateral Attorney Recruiting Manager who can sit in its Philadelphia, Chicago, Baltimore or Washington DC offices. The Lateral Attorney Recruiting Manager is a highly motivated individual with excellent organizational, communication and critical thinking skills that will assist in firmwide efforts to attract and hire talented lateral associates. The Lateral Attorney Recruiting Manager will have additional responsibilities supporting all aspects of attorney and student recruiting efforts. The Lateral Attorney Recruiting Manager reports to the Director of Attorney Recruiting and will be a member of the firm-wide Talent Team.
ESSENTIAL FUNCTIONS

• Manage all aspects of the lateral associate hiring process, including developing and maintaining relationships with search firms, scheduling interviews and handling communication and coordination with Firm and Practice leadership.

• Work closely with the Director of Attorney Recruiting to develop and execute recruiting strategy.

• Cultivate and maintain working relationships with legal search firms and industry organizations to stay abreast of market trends.

• Manage the candidate experience, including responding to inquiries, being the point of contact for candidates, and maintaining communications throughout the recruiting process until on- boarding.

• Focus on efforts to increase the Firm's presence on social media and the website.

• Work closely with the Director of Attorney Recruiting and the Diversity, Equity, and Inclusion Manager to drive efforts to actively recruit diverse candidates to the firm.

• Interact with all levels of Firm leadership including Department Heads, Practice Group Leaders and Office Leaders as part of recruiting process.

• Work with the recruiting team to develop and maintain systems to ensure accurate lateral associate data tracking and analyze lateral associate recruiting data to identify areas for continual improvement.

• Collaborate with recruiting team members to provide additional support for partner and student recruiting efforts.

• Assist with special programs and projects and collaborate with other departments as needed.

• Handle other responsibilities as needed by the Director of Attorney Recruiting and Chief Talent Officer.
KNOWLEDGE AND SKILLS REQUIRED
• Excellent verbal, written and interpersonal communication skills with excellent attention to detail.

• Strong analytical, critical thinking and problem solving skills.

• High attention to detail, outstanding organizational skills, and the ability to multi-task and manage time effectively.

• Must exercise sound judgement and discretion in all circumstances.

• A self-starter who takes ownership of assigned projects, who can take initiative, and can work independently.

• Ability to establish and maintain effective, collaborative working relationships within all levels of the firm as well as with attorney search firm representatives.

• Ability to manage multiple projects with competing deadlines and priorities.

• Creative, flexible, and open to innovative ideas and evolving responsibilities.

• Proficiency with the Microsoft Suite and applicant tracking software (ViRecruit preferred).
EDUCATIONAL AND EXPERIENCE REQUIREMENTS

• Bachelor's degree required.

• A minimum of five years of experience in a law firm or other professional services environment with at least three years of attorney recruiting experience.

• Computer proficiency in Windows-based software and Microsoft Office Suite applications including Word, PowerPoint, Excel, and Outlook.

• Exceptional computer skills with the ability to learn new software applications quickly.
PHYSICAL DEMANDS OF POSITION

Work is performed in a professional office environment and requires the following during the work day:
• Must be able to remain in a stationary position for long periods of time (working at a computer)

• Repetitive movement (i.e. heavy computer/keyboard use).

• Individual will interact regularly with others verbally, in-person, and via written communication.

• May require occasional light lifting (files, copy paper, etc.).
In addition to the essential functions outlined above:

• Individual in this position will provide additional assistance and support as directed by the Director of Attorney Recruiting or the Chief Talent Officer.

• This job description is subject to change at any time.