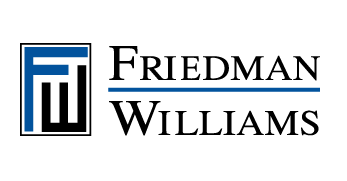 Senior Manager, Global Proposals & RFPs Los Angeles San Francisco
Job ID: 17499
Based in New York, San Francisco, or Los Angeles, the Senior Global Proposals Manager will be responsible for leading the firm's overall strategy and process for responses to proposals and RFPs, involving corporate and litigation practice areas and a variety of industries. This role reports to the Director of Client Development.
Responsibilities include:
Manage and mentor a team of four, with 2 direct reports.
Provide day-to-day supervision of direct reports, ensure compliance with assigned work hours and monitor for compliance with all firm and department policies
Oversee the firm's responses to RFPs and proposals from start to submission, including the development of project plans and strategies and the drafting of content – content should be quality checked and deadlines must be met
Work collaboratively with lawyers and staff across the firm, including members of the client development team
Assess the competitive market for proposals, including gathering intelligence on industry best practices and competitor positioning to inform RFP strategy
Oversee the review and updating of standard materials and best practices
Analyze the firm's status as a preferred provider and identify growth opportunities by industry and practice; liaise with practice chairs and senior leadership on strategic approach
Conduct RFP win/loss analysis, gather client feedback, and identify and report on areas to improve client targeting efforts and win rates
QUALIFICATIONS
Attention to detail and organized
Exceptional professional interpersonal skills; ability to interact with executives comfortably
Strong written communication skills
Strong project management and time management skills
Ability to work under pressure in a quick paced environment
EXPERIENCE
University degree; JD is a plus
10-15 years of comparable experience at an AmLaw 100 law firm
Significant understanding of litigation and transactional practices and terminology
Familiarity with the competitive legal landscape and vision for effectively marketing a global law firm
Experience with proposal platforms (e.g., Persuit)