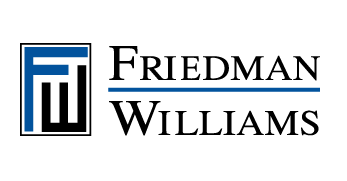 Content Campaign Manager Washington DC
Job ID: 17491
The Content Campaign Manager is a key member of the firm's Marketing and Business Development Department and leads the strategic planning and execution of content campaigns to enhance the firm's business development and marketing efforts.
Duties and Responsibilities:

• Lead the development of integrated, multi channel marketing campaigns in collaboration with all relevant stakeholders.

• Conceptualize, write, edit, and maintain campaigns that include thought leadership content, interactive digital platforms, visuals, websites, social media content, video, infographics, and other media.

• Develop strong working relationships with Marketing and Business Development, events, CRM, digital marketing, and brand teams.

• Lead creative briefs with business development colleagues and lawyers.

• Develop and execute on campaign editorial calendars.

• Define key performance indicators and work with digital marketing and business development colleagues to measure and report on campaign results.

• Use data analytics to improve campaign strategies and tactics.

• Collaborate with content and creative services colleagues to build unified, on-brand, and visually-engaging campaigns.

• Collaborate with collateral team to develop related materials.

• Share key data and analysis of campaigns to business development colleagues, lawyers, and other stakeholders for client follow-up and for future campaign strategy.

• Review processes and technology platforms and collaborate with digital marketing colleagues to make recommendations and improvements.

• Research market trends for emerging issues and best practices.

• Leverage best practices for future campaign planning.
Qualifications:

• Bachelor's degree in marketing, communications/journalism, or related field.

• Five to seven years of experience in content, journalism, or marketing communications role within a law firm, professional services firm, or agency.

• Strong data and analytical mindset and an ability to set, measure, and report on key performance indicators.

• Excellent writing and communication skills.

• Strong project management, multitasking, and prioritization skills and ability to meet deadlines.

• Ability to work independently and with a highly collaborative team.

• High attention to detail.

• Sound judgment.

• Experience with technology and software (e.g., Word, PowerPoint and Excel. Photoshop, InDesign, and Tableau experience are a plus).