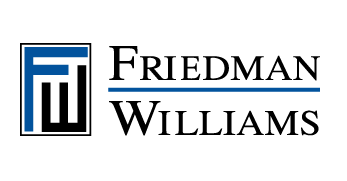 Bankruptcy Associate Wilmington DE
Job ID: 17480
About Us: Our client is seeking an associate with three to five years of bankruptcy experience to join a growing bankruptcy team. Investing in our bankruptcy practice is a long-term strategic priority. With four of the leading Delaware bankruptcy lawyers recognized by Chambers USA, we are building a market-leading bankruptcy practice at one of the most highly regarded Delaware firms.
Qualifications:
Admission to the Delaware Bar.
One to five years of Chapter 11 bankruptcy/financial reorganizations and/or creditors' rights experience.
Experience with complex corporate restructuring preferred.
Strong writing skills necessary to draft complaints, answers, discovery requests and responses, motions, and briefs.
Superb research and oral communication skills.
Prior bankruptcy clerkship a plus.
Application Requirements: Interested candidates should submit:
Benefits:
Excellent opportunity to work in a young, dynamic, and team-oriented atmosphere.
Unique Chapter 11 caseload offers a mix of lead and Delaware counsel engagements across a wide variety of clients and industry sectors.
Compelling, fast-paced assignments from sophisticated clients and co-counsel that are professionally challenging and rewarding.
Encouraging, inclusive environment to grow a practice and seek partnership.
Competitive, top-tier salary and bonus programs.
If you meet the specified requirements and are seeking an exciting opportunity in our growing bankruptcy practice, please apply with your resume and cover letter.
Tagged as: Bankruptcy Associate
Date Posted:
Expiration date:

December 10, 2024

Location: Wilmington DE