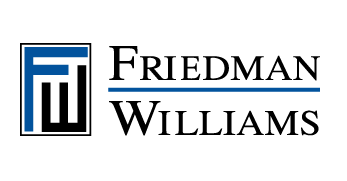 Information Security Analyst Washington DC
Job ID: 17451
Position is available in Washington DC, Los Angeles or San Francisco

Summary: The Information Security Analyst will be part of the Cybersecurity Operations Group and will report to the Director of Information Security & Assurance. This position will be responsible for maintaining continuous monitoring of the networking environment for malicious activities, threat detection and response.
Duties and Responsibilities:

• Use cyber defense tools for continual monitoring of systems to identify malicious activity.

• Analyze identified malicious activity to determine weaknesses that can be exploited, exploitation methods, and the potential effects on systems and information if compromised.

• Analyze suspicious email to determine threats with possible malicious intent.

• Monitor various cyber threat consoles, and receive threat alerts and event notifications upon detection of malicious/suspicious activity.

• Detonate suspicious files and URL's in malware sandboxes and analyze results for actionable tasks.

• Monitor email content filtering appliances for quarantined messages and files that need to be analyzed for possible threats.

• Analyzes audit logs for exceptions to policy, and data loss prevention events.

• Monitor firewall intrusion detection and prevention solutions for threat identification.

• Perform event correlation using information gathered from a variety of sources within the network to gain situational awareness and determine the effectiveness of an observed threat or attack.

• Perform cyber defense trend analysis and reporting.

• Triage SIEM notables by investigating various network logs to identify potential threats to systems, applications, infrastructure and operational processes.

• Characterize and analyze network traffic to identify anomalous activity and potential threats to network resources.

• Assists with cybersecurity incident response activities.

• Successfully sets priorities, performs tasks in an orderly fashion, and meet time deadlines.
Qualifications:

Education

• Bachelor's degree in computer science, information systems, cybersecurity or related field preferred, not required.

• CISSP, CISA, CISM, CEH are preferred certifications.
Experience

• Minimum of 3 years' experience in an Information Security and/or Cybersecurity professional role.

• Knowledge of cyber defense practices and cyber-attack techniques across computing platforms.

• Knowledge of information security policy, standards and industry recognized best practices.

• Strong written and verbal communication skills.

#LI-TG2