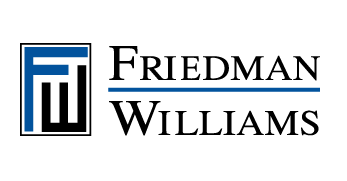 Business Development Coordinator Washington DC
Job ID: 17433
Must have law firm experience.
Job Summary: The Business Development (BD) Coordinator works closely with and supports assigned practice groups and related working groups on all business development initiatives. This position reports to the Business Development Manager and works closely with other members of the Marketing & Branding, Communications, and Client Development teams.
Primary Areas of Responsibility

• Works with the Business Development Manager to contribute to and assist in the development and execution of strategic plans to drive business development.

• Works with the Business Development Manager, the Practice Management team, and practice group leadership to develop the annual business development budget and to track business development spend on a monthly basis.

• Helps to draft responses to pitches and proposals.

• Helps to draft, edit, and submit ranking submissions (e.g. Chambers, Law360).

• Works with the Business Development Manager to develop practice group website content and marketing collateral.

• Plans and ensures the successful execution of client development events, such as seminars and webinars.

• Supports attorneys with client alerts, blogs, podcasts, and newsletters.

• Initiates and analyzes client, market, competitor, and industry research to inform business development strategies.

• Working in collaboration with practice group leadership, the Business Development Manager, and the Practice Management team, contributes business development topics for practice group and steering committee. Helps to identify and execute on next steps identified during meetings.

• Maintains group intranet site and repository of relevant business development information.

• Enters practice group data into various knowledge management systems, including the firm's CRM and ranking submission platform.

• Supports lateral integration.
Qualifications – Knowledge, Skills and Abilities

• Ability to work effectively, both independently and with others, in a cooperative, enthusiastic, and friendly manner to accomplish position functions and participate in team efforts.

• Sound judgment with respect to confidential and sensitive information and persuasion skills in gaining the cooperation of others.

• Ability to organize and prioritize work in a dynamic and complex environment to meet deadlines and daily requirements.

• Demonstrated ability to communicate clearly and effectively, both orally and in writing, with attorneys, staff, and vendors.

• Ability to quickly learn and utilize technology tools and resources.
Education

The position requires a Bachelor's Degree in a related field. Equivalent training and experience may substitute for education.

Experience

The position requires a minimum of three (3) years of increasingly responsible, directly related experience. Experience in a law firm or professional services environment is preferred.