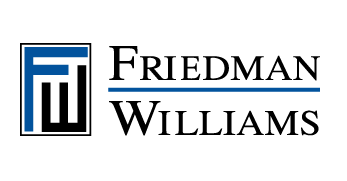 Paralegal Supervisor Washington DC
Job ID: 17384
As part of the Litigation Support Services department, this position is responsible for assisting with the management of the DC paralegal program and supervision of the DC paralegal staff. This includes: coordinating work assignments; recruiting; occasionally taking a lead role in the initiation of new projects; mentoring paralegals and espousing best practices; evaluating the effectiveness of existing training programs and facilitating necessary enhancements; monitoring the performance of individual paralegals and the department as whole, and taking action where necessary to yield improvements; ensuring paralegal adherence to all Firm policies.
Duties and Responsibilities – Related tasks include but are not limited to:

• Managing and handling all aspects of the recruiting process for entry-level paralegals, including recruiting, hiring, orientation, and training.

• Coordinating with HR for the recruitment of senior level paralegals.

• Providing continuing legal education by creating, coordinating, and presenting in house training programs.

• Ensuring the success of the paralegal program according to standard business metrics, such as utilization, client satisfaction, and quality of work product.

• Resolving personnel problems, up to and including taking disciplinary action and terminating employees.

• Assigning projects to paralegals, assisting with projects (especially as it concerns establishing best practices), and coordinating workflow.

• Monitoring and managing productivity and resource availability.

• Reviewing and approving billable hours.

• Maintaining administrative records, such as attendance and PTO.

• Participating in yearly salary reviews and evaluations, as well as providing regular feedback and constructive criticism.

• Preparing departmental statistical reports.

• Assisting with long-range planning and needs assessment for staffing.

• Performing other duties as directed by LSS or Firm management.
Qualifications:

• Excellent communication skills, both written and oral.

• Excellent organizational and interpersonal skills. Must be highly organized and detail oriented.

• Ability to work independently and under pressure.

• Available to work outside normal business hours as required.

• Proficiency in Microsoft Office software programs.

• Thorough understanding of the litigation process and common litigation support and discovery management procedures and concepts.

• At least 3 years as a litigation paralegal in a comparable setting.

• At least 1 year of supervisory experience.
Education:

• BA or BS degree required.