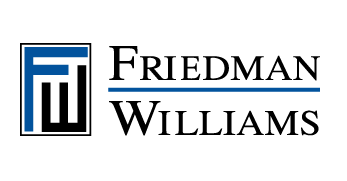 CRM Data Steward New York NY
Job ID: 17362
Based in New York you will be a CRM data steward, working to improve the integrity of our client contact and company data. This role is a part of the global marketing team, that drives the growth of our business and supports lawyers with their client initiatives. You will maintain InterAction, the firm's CRM database, by examining and processing contact data changes made by lawyers, secretaries, the marketing team and professional staff. The accuracy of client and contact data is vital to the marketing department and regularly used by our global partners. In addition to mentorship from your direct manager, you will be a member of a CRM data steward team. You will learn about our firm, other technology platforms that support our work, and how we go to market. Additionally, you will support department initiatives and own projects in line with your strengths and passions.
Experience:

• University degree

• 3 to 5 years working with a CRM System, InterAction experience required

• 1 to 2 years working with an e-marketing campaign tool, such as Tikit or Vuture

• Experience working in professional services, legal industry is a plus
This role reports to the CRM Database Manager. Responsibilities include:
CRM Database

• Ensure the overall quality of data through the examination and processing of contact data changes made by CRM users (attorneys, secretaries, the business development team and other staff).

• Ensure the overall quality of data by performing daily data quality control procedures, including review and approval of data change management requests, by checking and merging duplicate contacts, standardizing data and ensuring that the necessary data fields are populated according to firm standards. As needed, create new records for contacts, under the same standards.

• Monitor the shared CRM team email and respond expeditiously to CRM requests/questions from all firm colleagues.

• In support of high quality data, research internal and external sources to update records and/or complete inaccurate or missing information. Assist with data quality initiatives on key clients, practice group targets, various types of distribution lists, and ad hoc data quality requests.

• Monitor the flow of data between CRM and other databases for accuracy and data quality.

• Perform CRM data imports and exports.

• Support the marketing team with the creation and maintenance of marketing distribution lists in addition to populating attendee activities.

• Provide excellent support to all firm colleagues with "how to" best practices and troubleshoot requests.
Email Marketing Campaigns

• Coordinate and execute the deployment of email marketing campaigns, including event invitations, client alert newsletters and other announcements.

• Work collaboratively with the creative services team to test and deploy campaigns on deadline and follow our best practices and procedures. In this work, be a steward of our brand, by ensuring that campaigns adhere to our style guide. This work requires being attentive to both style and grammar guidelines.

• Monitor the shared CRM team email and respond expeditiously to e-marketing campaign requests/questions from firmwide colleagues.

• Process undeliverable emails, bounce-backs, unsubscribed requests and new subscribers.
Qualifications:

• Excellent attention to detail and problem-solving ability, solid internet research skills and a strong focus on customer service

• Outstanding proofreading skills

• Strong orientation towards customer service

• Ability to communicate clearly and effectively, both orally and in writing

• Ability to work effectively in a team and autonomously

• Strong time management skills and a sense of urgency to requests, including the ability to manage multiple tasks in a fast-paced environment with short deadlines

• Demonstrated proficiency with MS Office Suite including Word and Excel
#LI-JD1