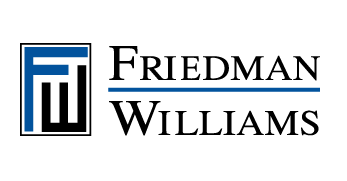 Marketing & BD Manager – Transactions San Francisco California
Job ID: 17310
Our client has an opening for a US based Marketing & Business Development Manager who is ready to be challenged and take their career to the next level within an AmLaw Top 100 law firm. This is a hybrid position that may be based in our New York, Boston or San Francisco office.
As a Marketing & Business Development Manager, you will be a member of our Demand Generation team that provides marketing and business development support to the firm's Corporate and Transactional practices such as Capital Markets, Compensation & Benefits, M&A, Private Equity and Tax.
We're looking for a forward-thinking and creative professional who can be both strategic and hands on. Your primary role will be to learn and tell the firm's story to target markets and clients, drive the development and execution of strategic marketing plans, and capitalize on sales opportunities with new and existing clients.
In this role, you will also provide thorough and proactive support for pitches and RFPs, insights about market opportunities, client relationship management, and assist in preparing lawyer teams for strategic opportunities. You will be responsible for telling our story, market and company research, directory submissions, and project management.
You will collaborate with the various functional units within Client Relationship Development, Market Opportunities Campaigns, Global BD Shared Services and Communications, as well as with other departments and programs within the firm, including Innovation, Digital Marketing, Research, Knowledge Management, and Diversity & Inclusion.
You will have opportunities to mentor other members of the team.
Job Requirements:
5-7 years marketing or business development management experience.
Ability to take action and be highly productive in dynamic, high-pressure situations while balancing competing needs and continually prioritize (and re-prioritize) tasks at a moment's notice.
Establish rapport well and be a good listener; collaborate comfortably with partners and team members both inside and outside of the firm.
Serve as a trusted advisor to the lawyers in the practice, coaching and mentoring them as appropriate and as needed. Support lateral partner integration.
Excellent writing skills. Applicants should be expected to submit a writing sample.
Excellent organizational and analytical skills. Strong project management skills, laser-like attention to detail and a focus on efficiency.
Creative thinker with ability to perform the job at a high level.
Strong client service approach and team orientation.
Strong technical knowledge, computer skills and experience with (or the ability to become proficient in) the use of marketing systems and tools including Microsoft Office Suite (Word, PowerPoint and Excel), Foundation, Interaction (CRM Software) including Tikit and Vuture (Broadcast Email and Event Registrations Suite), relevant firm and marketing systems, including, portal (SharePoint) and eReports.
Four year college degree or equivalent work experience.
#LI-AW1