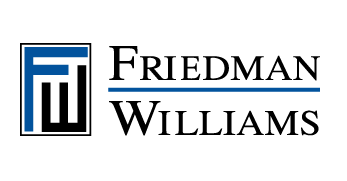 Litigation Paralegal Princeton NJ
Job ID: 17269
Job Description: Litigation Paralegal/Secretary
Location: Princeton Office
Experience Required: Minimum 3 years of previous paralegal experience in civil litigation with some employment law exposure.
Our client is seeking a qualified Litigation Paralegal/Secretary to join our Princeton office. The ideal candidate should have a strong background in civil litigation, with exposure to employment law. This role involves a wide range of responsibilities to support the legal team and ensure the smooth operation of our litigation practice.
Essential Functions and Job Duties:
Document Review and Filing:

Review and file legal documents as necessary.

Electronic Discovery Management:

Understand the role of electronically stored information (ESI) in the discovery process and effectively manage discovery involving ESI.

Discovery Preparation:

Identify relevant information, witnesses, third-party documents, and information for subpoenas.
Prepare discovery requests, court papers, and trial binders.
Prepare subpoenas, letters, public records requests, and authorizations.

Vendor Coordination:

Collaborate with preferred vendors for record retrieval, expert retention, depositions/court reporters, and private investigators.

Scheduling:

Schedule depositions, client meetings, and witness interviews.

Document Summarization:

Summarize various records, including medical, employment, tax, educational, and surveillance records.
Summarize depositions and index discovery.

Document Management:

Gather relevant documents for attorney use in upcoming depositions, meetings, telephone conferences, and trials.

Legal Research:

Conduct WestlawNext research to retrieve cases, locate witnesses, and obtain background information.

Brief Review:

Check legal briefs for proper case citations and quotations.

Social Media Research:

Conduct social media research as needed.

Time Management:

Bill and enter time accurately.

Calendar Management:

Maintain the calendar to ensure compliance with deadlines.

New Business Matters:

Assist in opening new business matters.
Prepare retainer agreements.