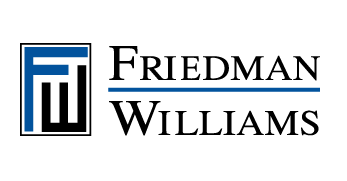 Commercial Litigation Paralegal New York NY
Job ID: 17241
JOB DESCRIPTION



Our client, a is seeking a highly skilled and experienced Paralegal to join their esteemed Commercial Litigation department in the Uniondale office. This is an exceptional opportunity for an organized and detail-oriented individual with extensive knowledge of commercial litigation to become an integral part of a dynamic legal team.
Responsibilities:
Collaborate closely with attorneys to assist in all aspects of commercial litigation cases, including drafting legal documents, preparing and organizing case files, and conducting legal research.
Maintain clear and effective communication with clients, providing updates on case progress and answering inquiries when necessary.
Analyze and review documents, contracts, and other relevant materials to identify key issues and extract essential information for case development.
Assist in preparing for depositions, hearings, and trials, ensuring all necessary documents and evidence are properly collected, organized, and ready for presentation.
Conduct thorough legal research using various resources to support case strategies and ensure accurate interpretation of laws and regulations.
Utilize excellent proficiency in Word, Outlook, and Excel to create and edit legal documents, correspondence, and reports.
Requirements:
Minimum of 3-5 years of experience as a Paralegal, with a strong focus on commercial litigation.
Exceptional organizational skills with a keen eye for detail, ensuring accuracy and completeness of all work.
Extensive knowledge of commercial litigation procedures, legal terminology, and court rules.
Excellent written and verbal communication skills, enabling effective interaction with clients, attorneys, and team members.
Strong analytical and problem-solving abilities to identify issues, evaluate alternatives, and provide proactive solutions.
Proficient in using Microsoft Office Suite, particularly Word, Outlook, and Excel.
Paralegal certificate is a plus, showcasing dedication and specialization in the legal field.
Benefits:
Competitive salary commensurate with experience.
Comprehensive benefits package, including health insurance, retirement plans, and vacation time.
Opportunities for professional growth and advancement within a prestigious law firm.
Engaging and challenging work environment that fosters collaboration and teamwork