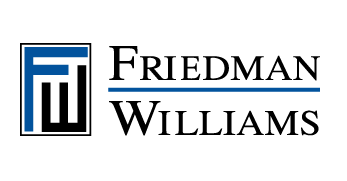 Billing Coordinator New York NY
Job ID: 17148
The Billing Coordinator is responsible for the day-to-day administration of efficient billing procedures including direction of accurate cash applications and management/preparation of complex Client billing and eBilling by compiling data from Client billing guidelines and preparing invoices. Actively focuses on Attorney/Client/Firm billing requirements. This position requires heavy Client and Attorney contact and effective communication. Maintains professionalism and strict confidentiality in all Client and Firm matters. Ability and availability to work from November 15th through January 31st preferably with minimum scheduled time off (excluding medical/family emergencies) in order to meet billing, eBilling and collection deadlines at year-end.
Essential Duties and Responsibilities include, but may not be limited to, the following. Other duties may be requested and/or assigned. Regular and predictable attendance is an essential function of the position. Essential functions are primary job duties that an individual must be able to perform successfully with or without a reasonable accommodation. Reasonable accommodations may be made to enable individuals with disabilities to perform the essential functions.

Work directly with Attorneys and Legal Executive Assistants/Legal Administrative Assistants to prepare and edit Client invoices.
Utilize computerized accounting and billing software programs to enter and compile data.
Pre-review of draft bills for accuracy and non-billable entries (per specific Client guidelines or minimal dollar value) prior to forwarding to Attorneys for review.
Prepare invoices and eBills according to Attorney and Client billing guidelines.
Submit eBills to Client and third party vendors. Track the eBilling progress and resolve any issues until invoice approved by the Client.
Coordinate with Attorney and/or Legal Executive Assistants/Legal Administrative Assistants regarding transmittal of paper invoices.
Assist Partners and colleagues in collecting the invoices and determining how payments should be applied against invoices. Revise invoices per Attorney/Client requests.
Revise rejected eBilled invoices per Client request.
Reconcile discrepancies and/or issues that may arise by conducting complex and detailed analysis of billing inaccuracies. Reconcile accounts where funds are misapplied as appropriate.
Preparation of excel spreadsheets requested by Attorneys to benefit Client relations.
High-level customer service focus when working with Clients and Attorneys.
Maintenance of billing notes, including critical information needed to prepare invoices as well as Client specific information.
Assist the Billing Manager with special projects when necessary.
Knowledge, Skills, and Abilities

High School Diploma or equivalent (Bachelor's degree preferred) and five or more years progressive billing/eBilling experience in SAP, CMS/Aderant or Elite, preferably in a large legal or professional services firm are required; or equivalent combination of education and experience.

Familiarity with e-billing platforms is essential. Must have working knowledge of an automated accounting and collection system. Knowledge of general accounting principles.

Computer proficient with experience and working knowledge of Microsoft Office (Word / Excel), Outlook, and Adobe.
Analytical skills requiring an aptitude for detail and accuracy in order to conduct analysis of complex Client billing problems, reconciliation of billing related issues, ability to multi-task with numerous reports simultaneously.
Exhibit high degree of initiative in order to manage multiple priorities in a fast-paced, deadline-driven, detail-oriented work environment, and ensure work is completed within strict deadlines. Proactive with excellent troubleshooting, problem resolution, and follow-through skills.
Excellent interpersonal, verbal and written communication skills. Ability to communicate with courtesy and diplomacy, efficiently follow written and verbal instructions, provide information, and maintain effective relationships with a diverse group of Attorneys, Clients, staff, and outside contacts.
Excellent organizational skills including record keeping, data collection, and system information. Ability to compile and analyze data and furnish information in report/excel format, written correspondence, e-mail, or verbally.
Dependable team player who works collaboratively and cooperatively with others in a team-oriented environment. Ability to act independently and make decisions within scope of the position's responsibilities.
Ability to perform mathematical calculations and apply mathematical concepts when computing, reconciling balances, verifying numerical data, processing complex Client billing, preparing various billing reports, reconciling appropriation of account funds, and processing write-offs.
Possess excellent knowledge of reading, writing, grammar, spelling, punctuation, proofreading, and formatting in order to interpret source data, prepare complex Client billing, proofread material for grammatical, typographical, and spelling errors, and perform file maintenance.
Ability to operate standard office equipment including computer, laser printer, telephone, photocopier, calculator, facsimile, scanner, etc.
Ability to occasionally retrieve and distribute files, written documentation, or office supplies weighing up to 10 pounds.
Work occasionally requires more than 35 hours per week to perform the essential duties of the position. Ability to work overtime when required at month-end and year-end in order to process heavy volume of Client billing.
#LI-CB1