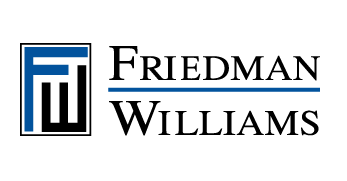 Accounts Receivable Manager Chicago IL
Job ID: 17147
Our client, an Am Law 50 Law Firm, is looking for a Hybrid Accounts Receivable Manager!

In this role you will be responsible for various activities related to the accounts receivable function including research, reporting, coordination and processing of On Account Credits, cash receipts applications and management and application of firm credits, including unidentified payments, unallocated credits, retainers and client credit memos. The essential duties are completed personally or through delegation/supervision of subordinates. The Accounts Receivable Manager maintains professionalism and strict confidentiality in all
Essential Duties and Responsibilities include, but may not be limited to, the following:

• Manage the creation and distribution of various reports to management and other departments including the daily incoming wire activity, cash receipts results reporting, benchmarking information on volume of checks vs. wire receipts, On Account credits reporting, accounts receivable write-off reporting and escrow activity. In each case, providing timely and actionable information.

• Collaborate with others on the periodic review of accounts receivable balances with recommendations to write-off aged receivables ensuring small balances, due to bank charges or short-payments, are written off as they occur.

• Ensure timely research of unidentified cash receipts and where appropriate collaboration with attorneys, billing managers and coordinators to ensure timely identification and application to client invoices.

• Coordinate with firm attorneys, management, clients and the bank on escrow related activity.

• Develop and implement accounting procedures as they relate to firm and department policies, etc. for more efficient processing of accounting-related work.

• Manage and supervise Accounts Receivable staff of 5 full-time positions. This includes performance reviews, hiring new personnel, training, etc.

• Performs audits of work completed by Accounts Receivable personnel to evaluate the quality and accuracy of information processed and ensure internal controls are followed.

• Oversee training and support to members of other departments concerning accounting procedures as they relate to the accurate preparation and submission of paperwork for cash receipts, credits, write-offs and escrow transactions.

• Investigate and resolve inquiries and issues regarding accounts receivables, cash receipts and escrow transactions.

• In collaboration with management, develop policies and procedures that result in increased staff efficiencies.

• Participate in systems upgrades for testing Accounts Receivable functions.

• Other ad hoc requests and reporting as requested by management.
Supervisory Responsibilities

• Directly supervises and manages employees and is responsible for their overall direction, coordination, and evaluation. Carries out supervisory responsibilities in accordance with the firm's policies and applicable laws. Responsibilities include interviewing and training; planning, assigning, and directing work; appraising performance; rewarding and disciplining employees; addressing complaints and resolving problems; and making recommendations for hiring, promotion, compensation, and termination.
Knowledge, Skills and Abilities

• Bachelor's degree in Accounting, Finance, or equivalent.

Minimum of ten years of accounts receivable/cash receipts experience, and five years of supervisory experience, working within an Am Law 50 law firm is required; or equivalent combination of education and experience.

• Proficient experience with Elite and or Aderant accounting software is required.

• Proficient with MS Excel spreadsheets, including features such as pivot tables, charts and graphs and formulas; Proficiency with MS Word and PowerPoint software.
For immedate consideration, please email your resume to James Martinos @  jmartinos@friedmanwilliams.com and call James on 732-965-1094