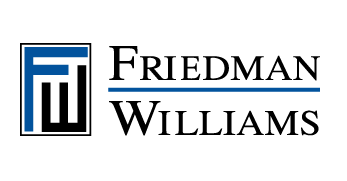 Business Development Intake Attorney New York NY
Job ID: 17130
Our client is currently seeking a Business Development Intake Attorney to provide support to the Firm's Class Action Practice Group in executing strategies for creating new business opportunities and supporting existing ones. The successful candidate will play a crucial role in case evaluation, intake, and client management. The Firm is highly regarded nationally for its representation of employees, executives, and partners in various areas of employment law, ranging from contract negotiations for senior executives to protecting civil rights in the workplace, and fighting against worker exploitation and systemic discrimination through class action and impact litigation. The Firm is committed to fostering an equitable workplace and places significant value on diversity, equity, and inclusion.
Responsibilities:
Screen potential clients based on established criteria, provide advice on class action approaches, and serve as a point of contact for potential class representatives.
Collaborate with Firm attorneys to conduct initial consultations and manage the client-intake process.
Work with Firm attorneys to identify and pursue new clients, furthering business development objectives.
Regularly track and report progress, maintaining comprehensive client and potential client information in firm databases.
Be proactive in assuming additional responsibilities when necessary.
Qualifications:
The successful candidate should possess a combination of education, employment, and life experience that demonstrates the following qualities and skills:
Education and Experience: JD (Juris Doctor) degree required. Minimum of 2 years of relevant experience in a plaintiff-side law firm, with a focus on employment, civil rights, personal injury, or related fields. Experience in attorney intake and case evaluation or interacting with clients and potential clients as a practicing attorney is preferred. Strong sales skills, initiative, good judgment, discretion, and excellent organizational, verbal, written, and in-person communication skills are essential. Demonstrated understanding of attorney advertising and solicitation rules is required.

Confidentiality: Ability to adhere to Firm policies concerning the protection of confidential data and handling sensitive Firm matters with good judgment.

Clear Communication and Attention to Detail: Effective, concise communication, with a focus on highlighting essential information. Proactive communication of work status and updates to colleagues. Strong attention to detail, ensuring error-free work.

Flexibility and Organization: Versatility in responding quickly and positively to changing demands and opportunities. A team-oriented approach, capable of balancing tasks of varying urgency and complexity while working well under pressure.

Ownership, Initiative, and Teamwork: Taking ownership of projects and seeing them through to completion. Demonstrating initiative in resolving obstacles encountered during work. Strong client-service orientation and ability to work collaboratively within a team. Building and maintaining strong relationships with employees, clients, and other professionals.

Mission Orientation: Enthusiastic and passionate about advocating for employee rights. Thrives when work is connected to purpose.
Compensation:
An attractive compensation package, tailored to experience, with a target base compensation range of $108,000 – $128,000.