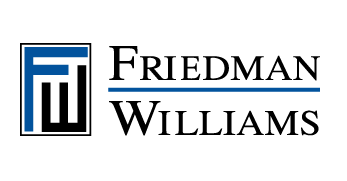 Senior Financial System's Administrator Atlanta GA
Job ID: 17108
Our technology team is looking for a Senior Financial Systems Administrator who is driven by designing and delivering improvements for critical business systems. In this case, the core finance and accounting systems for the firm. The selected candidate will work on highly prioritized and visible efforts that will optimize and modernize existing processes and flows. A variety of technologies support our finance and accounting processes, beginning with the MS-SQL based administrative applications but also including Intapp Time and Aderant at the heart of our finance systems. Along with project delivery and operational support responsibilities, the Senior Financial Systems Admin will contribute to strategic efforts in cloud data migration and governance and is expected to proactively identify tools and solutions for maintenance and development purposes. Join a growing organization of technologists who are driven by continuous improvement and delivering amazing results for a world-class professional services firm.
QUALIFICATIONS:

The must-haves for the Senior Financial Systems Administrator are:

• Expert knowledge of SQL database administration, associated hardware and operating systems.

• Extensive experience with Windows/Azure architecture and possess a strong working knowledge of core administrative applications.

• Strong technical skills, be team oriented, possess a strong work ethic, manage multiple projects simultaneously,and be detail oriented.

• Exhibit strong interpersonal skills and communicate effectively at all levels within the organization and with end users.

• Perform effective system testing, and document and resolve problems in order to ensure project efforts remain on schedule.

• Be organized, goal oriented and willing to take ownership of responsibilities and requests, as well as having a comprehensive understanding of professional services environment.

• Must be able to perform all their assigned duties with minimal supervision.
PREFERRED EXPERIENCE:

Any experience in Intapp Time, BigHand (Iridium) Business Intelligence platform or Aderant Expert, along with experience of converting traditional SQL databases to Azure SQL PaaS services, is preferred.

ESSENTIAL JOB FUNCTIONS:

• Manage all data flows, integrations and technology components of the the firms finance and accounting systems.

• Provide routine and emergency maintenance support for SQL databases.

• With minimal supervision, lead the development and implementation of technical solutions on projects dealing with law firm financial, Human Resources, imaging, workflow, and New Business Intake and Conflict systems.

• Work with project managers and other members of the IT department to ensure solutions meet user requirements and established IT standards.

• Provide production support for deployed systems, including rotating on-call duty.

• Mentor other members of the IT department on database design and operational optimization.
EDUCATION AND EXPERIENCE REQUIRED:

• A Bachelor's degree in Information Technology, or equivalent experience.

• A minimum of 7 years' experience with SQL-based database management systems, including 3 years recent experience working with SQL Server 2012-2019.

• Experience administering Financial Accounting systems, with a thorough working knowledge of both the database and application components, is strongly desired.

• A strong focus on customer satisfaction and timely project delivery in a fast-paced IT environment.

• Experience supporting law firm administrative applications systems is desirable.