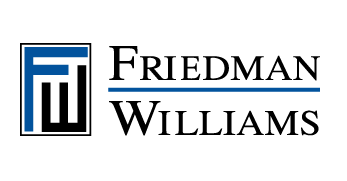 Trademark Paralegal New York NY
Job ID: 17107
Position Overview: Our client is seeking a highly skilled Trademark Paralegal to join its Intellectual Property (IP) practice. The Trademark Paralegal will play a crucial role in assisting with all aspects of the trademark prosecution process. The ideal candidate should possess a minimum of 5+ years of relevant experience and be capable of working autonomously.
Essential Responsibilities: The Trademark Paralegal will be responsible for the following tasks:
Handling all facets of U.S. prosecution and maintenance, including preparing, filing, and docketing trademark applications, responding to PTO (Patent and Trademark Office) office actions, filing renewals and declarations of use, collecting evidence of use for prosecution, drafting client correspondence, and recording assignments and other legal documents.
Conducting electronic docketing (FIP preferred) to ensure timely and accurate management of trademark matters.
Maintaining physical and electronic trademark files in an organized and accessible manner.
Managing both foreign and domestic trademark matters and related paperwork.
Conducting, reviewing, and analyzing Saegis trademark searches in U.S. and International databases to assess potential conflicts.
Communicating effectively with the PTO and foreign associates regarding various trademark matters.
Handling copyright searches and filings, and working with foreign counsel on clearance, trademark filings, office actions, renewals, and other prosecution and conflict matters.
Legalization of documents related to trademark and copyright matters.
Performing and reviewing trademark and copyright searches, including knockout searches, to identify potential infringements.
Investigating possible trademark infringements and assisting in enforcement efforts.
Qualifications and Skills:
Minimum 5+ years of experience in both foreign and U.S. trademark prosecution.
BA/BS degree, paralegal certificate is a plus.
Familiarity with the Madrid Protocol and international trademark processes.
Excellent oral and written communication abilities.
Detail-oriented with the ability to manage multiple priorities and track extensive details accurately.
Demonstrated ability to handle sensitive and confidential issues with discretion.
Proficiency in using Microsoft Office tools (Word, Excel, and Outlook).
Work Schedule:
The firm currently maintains a hybrid schedule, with in-office work on Tuesdays, Wednesdays, and Thursdays. The candidate will have the option to work remotely on Mondays and Fridays.