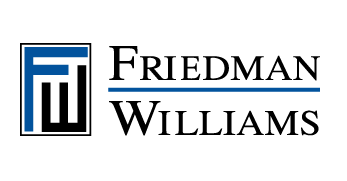 ASSOCIATE: Accessibility / Employment Litigation New York NY
Job ID: 17098
Our client, an AmLaw200 firm, is seeking an attorney to work at the mid- or senior associate level in its national management-side labor and employment practice, handling primarily disability accommodation and accessibility matters, including counseling and litigation.
Responsibilities:
Represent clients in accessibility and disability accommodation cases, specifically concerning Titles I, II, and III of the ADA, the Rehabilitation Act, and equivalent state/local laws.
Demonstrate expertise in addressing public accommodation accessibility issues for both physical establishments and digital entities.
Handle litigations, regulatory (DOJ) investigations, and interactions with advocacy groups.
Provide compliance counseling, develop policies, and conduct training on accessibility and disability accommodation matters.
Manage accessibility auditing processes and collaborate with external auditors for both brick and mortar structures and websites/mobile applications.
Utilize general employment litigation experience to handle various aspects of cases, including witness interviews, document review, drafting pleadings, motions, and briefs, conducting and defending depositions, and attending court appearances.
Maintain effective communication and collaboration with clients and opposing counsel.
Requirements:
Juris Doctorate (J.D.) degree from an accredited law school.
Admitted to practice law in New York (state and federal courts).
Minimum of three full years of relevant legal experience in accessibility, disability accommodation matter, and labor and employment law.
In-depth knowledge of federal and state employment laws.
Strong interest in accessibility and disability accommodation laws/regulations.
Outstanding academic credentials and proven excellence in communication and writing skills.
Ability to handle cases independently and efficiently.
Preferred Qualifications:
Experience with accessibility auditing and managing outside auditors for both physical and digital entities.
Familiarity with the management-side of labor and employment law.
Demonstrated experience in interacting with clients and advocacy groups.
Track record of successful litigations and regulatory investigations.
Prior experience in conducting compliance training sessions.
Understanding of website and mobile application accessibility standards.
The expected salary range for this position ranges from $205,000 – $290,000.