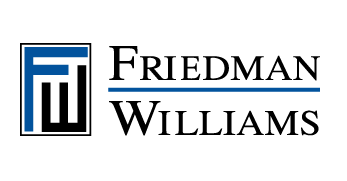 Healthcare Associate Roseland NJ
Job ID: 16990
Company Description: We are currently seeking a talented Healthcare Associate to join an esteemed law firm in Roseland, NJ office. The firm offers a collaborative and dynamic environment where you will have the opportunity to work on a wide range of healthcare legal matters alongside experienced attorneys. This position is ideal for individuals with a strong background in healthcare law who are eager to contribute to a supportive and thriving team.
Job Description: As a Healthcare Associate, you will play a vital role in providing legal support and guidance to our healthcare clients. You will be responsible for preparing and reviewing legal documents, conducting research, and assisting with various healthcare-related transactions and agreements. Additionally, you will stay updated on regulatory requirements, collaborate with internal teams, and represent clients in administrative proceedings when necessary.
Responsibilities:
Prepare, draft, and assist in the preparation and drafting of legal documents, including agreements, correspondence, and policies.
Review and analyze healthcare-related transactions and agreements, providing valuable insights and guidance.
Assist in advising healthcare clients on regulatory compliance and transactional matters.
Conduct thorough legal research and gather relevant information on regulatory requirements and compliance issues.
Organize and maintain client files and documentation for easy accessibility.
Contribute to the preparation of presentations, reports, and other materials for clients.
Stay updated on healthcare regulations and industry trends to provide informed recommendations.
Collaborate with internal teams to ensure timely and accurate completion of tasks.
Represent clients in administrative proceedings, audits, and investigations.
Assist with healthcare matters, including litigation, medical malpractice defense, and healthcare fraud cases.
Qualifications:
Juris Doctor (J.D.) degree from an accredited law school.
Admission to the New Jersey Bar is required; admission to the New York Bar is preferred, or the willingness to obtain it.
Minimum of 3 years of experience practicing healthcare law.
Strong understanding of healthcare laws and regulations, including the Stark Law, Anti-Kickback Statute, corporate practice of the professions laws, and HIPAA.
Excellent research, writing, and analytical skills, with a focus on strong contract drafting abilities.
Ability to manage a diverse caseload and meet deadlines in a fast-paced environment.
Strong communication and interpersonal skills, enabling effective interactions with clients and colleagues.
Detail-oriented with exceptional organizational and time management abilities.
Proficiency in legal research tools and technology.