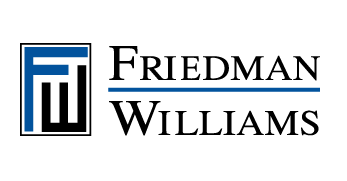 Litigation Insurance Defense Attorney – NYC New York NY
Job ID: 16981
Company Description: We are representing a prestigious law firm currently seeking an Associate Attorney to join their General Liability and NY Labor Law Group. This position is based out of their Times Square offices. Our client is dedicated to providing exceptional legal services and is seeking a talented individual with relevant experience to join their team.
Job Description: As an Associate Attorney in the General Liability and NY Labor Law Group, you will play a crucial role in handling civil liability cases in the New York jurisdiction. This position requires a strong background in NY civil liability, including written discovery, depositions, motions, general court appearances, and preferably trial experience. The successful candidate will possess excellent analytical and research skills, along with confidence and enthusiasm for delivering high-quality legal representation. Admission to practice law in New York is a requirement for this position.
Responsibilities:
Manage a caseload of civil liability matters, primarily focusing on NY labor law.
Conduct written discovery, including drafting and responding to interrogatories, requests for production, and requests for admission.
Conduct depositions of witnesses, including expert witnesses and lay witnesses.
Prepare and argue motions before the court, including dispositive motions and motions in limine.
Represent clients in general court appearances, hearings, and conferences.
Collaborate with senior attorneys and team members to develop case strategies and legal arguments.
Conduct legal research and analysis to support case development and trial preparation.
Draft legal documents, including pleadings, motions, and settlement agreements.
Communicate with clients, opposing counsel, and insurance representatives to negotiate settlements and discuss case updates.
Maintain accurate and up-to-date case files, records, and documentation.
Qualifications:
Three to five years of experience practicing NY civil liability law.
Strong background in NY labor law is highly desirable.
Proven experience handling written discovery, depositions, motions, and court appearances.
Trial experience is a plus.
Confident and enthusiastic approach to legal practice.
Excellent analytical and research skills.
Strong written and verbal communication abilities.
Admitted to practice law in the state of New York.
Salary Range: $100,000 – $130,000, depending upon relevant experience.