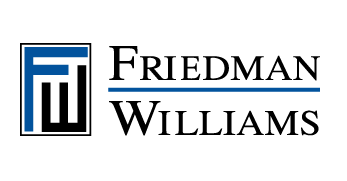 Litigation Associate FCRA Philadelphia PA
Job ID: 16977
Company Overview: Our client is a prestigious and rapidly expanding firm, widely recognized for its excellence in legal services. With a strong focus on Consumer Financial Services, our client represents leading financial institutions and plays a pivotal role in shaping the landscape of this dynamic industry. As part of their growth strategy, they are seeking a talented Associate to join their esteemed team.
Job Description: As an Associate in the Consumer Financial Services Department, you will have the unique opportunity to work on complex and high-stakes matters. Your primary responsibility will be to provide exceptional legal support and counsel to our esteemed clients. The ideal candidate should possess outstanding writing skills, have 4-6 years of relevant private practice experience, and a strong background in defending claims brought under the Fair Credit Reporting Act.
Key Responsibilities:
Conduct legal research and draft legal memoranda, briefs, and other court documents with utmost precision and attention to detail.
Defend clients against claims arising under the Fair Credit Reporting Act.
Collaborate closely with senior attorneys to develop and execute effective litigation strategies.
Conduct client interviews, gather relevant information, and assess legal risks.
Assist in all aspects of discovery, including document review and production.
Conduct factual investigations and compile evidence to support the case.
Provide timely and insightful advice to clients on legal matters, ensuring compliance with relevant regulations.
Maintain accurate and detailed case records and documentation.
Stay up-to-date with the latest legal developments and industry trends within the Consumer Financial Services sector.
Qualifications:
Juris Doctor (J.D.) degree from an accredited law school.
Admitted to the bar and in good standing in the state of practice.
4-6 years of experience in relevant private practice, with a focus on Consumer Financial Services.
Proven track record in defending claims under the Fair Credit Reporting Act.
Excellent written and verbal communication skills, with a keen eye for detail.
Strong analytical and problem-solving abilities.
Ability to manage multiple priorities and work well under pressure.
Demonstrated commitment to delivering exceptional client service.
Previous clerkship experience is a plus.
For immediate consideration please send your resume to Yesi Mena at ymena@friedmanwilliams.com