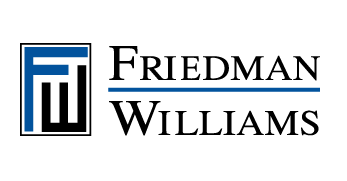 Estate Litigation Attorney New York NY
Job ID: 16962
Our Client is a prestigious law firm with a well-established presence in New York City. Our firm specializes in estate litigation and is recognized for providing exceptional legal services to our clients. We offer a challenging and intellectually stimulating work environment, where talented attorneys have the opportunity to handle complex and high-profile cases. If you are a dedicated attorney with a passion for excellence and a desire to work with a dynamic team, this is an extraordinary opportunity for you.
Job Description: We are currently seeking a highly skilled and experienced Estate Litigation Attorney to join our New York office. The ideal candidate will have a minimum of 5-7 years of relevant experience in estate litigation. As part of our team, you will handle sophisticated cases and work closely with clients to provide them with top-notch legal representation.
Responsibilities:
Represent clients in estate litigation matters, including will contests, trust disputes, and contested guardianships.
Conduct legal research, analyze complex issues, and develop effective strategies to achieve favorable outcomes for clients.
Prepare and draft legal documents, including pleadings, motions, and briefs.
Represent clients in court proceedings, including hearings, mediations, and trials.
Collaborate with a team of experienced attorneys and staff to provide comprehensive legal services to clients.
Maintain regular communication with clients, keeping them informed about the progress of their cases and providing strategic advice.
Stay updated on changes in estate law and related areas to ensure the highest level of legal expertise.
Requirements:
Juris Doctor (J.D.) degree from an accredited law school.
Admission to the New York State Bar is required.
5-7+ years of experience practicing estate litigation, with a proven track record of successful cases.
Strong academic credentials, reflecting a commitment to excellence.
Excellent oral and written communication skills.
Exceptional analytical and problem-solving abilities.
Ability to manage multiple cases and meet deadlines in a fast-paced environment.
Strong attention to detail and organizational skills.
Demonstrated ability to work both independently and collaboratively within a team.
Salary Range is $260,000 to $315,000.