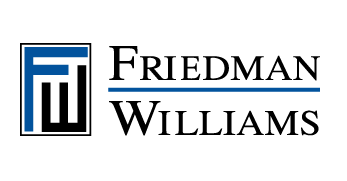 Bankruptcy Associate Wilmington DE
Job ID: 16961
Our Client is a reputable and dynamic law firm with offices in Delaware, New Jersey, and New York. Our firm is committed to delivering exceptional legal services to clients across multiple jurisdictions, including New Jersey, New York, Delaware, Maryland, Texas, and Florida. As part of our team, you will have the opportunity to work on challenging and complex bankruptcy matters while being surrounded by experienced professionals who strive for excellence.
This position is open to candidates in the Hackensack, NJ, NYC, and Wilmington, DE office
Job Description: We are currently seeking a talented and driven Bankruptcy Attorney to join the team. The ideal candidate will have a minimum of 2 years of relevant experience and be passionate about delivering high-quality legal counsel to our clients. This position offers the opportunity to work in one of our Delaware, New Jersey, or New York offices, depending on the candidate's preference and location.
Responsibilities:
Provide expert legal advice and representation to clients in bankruptcy cases.
Collaborate with a team of skilled professionals to handle bankruptcy matters in multiple jurisdictions, including New Jersey, New York, Delaware, Maryland, Texas, and Florida.
Conduct legal research, analyze complex issues, and develop effective strategies for clients.
Draft and review legal documents, including petitions, pleadings, motions, and other relevant filings.
Represent clients in bankruptcy court proceedings and negotiations with creditors.
Maintain regular communication with clients, keeping them informed about the progress of their cases.
Stay updated on changes in bankruptcy laws and regulations to ensure the highest level of legal expertise.
Requirements:
Juris Doctor (J.D.) degree from an accredited law school.
Admission to the bar in one or more states where our firm has an office and where the candidate desires to be a resident.
Demonstrated experience in bankruptcy law, with a minimum of 2 years of relevant experience.
Strong academic credentials, reflecting a commitment to excellence.
Excellent oral and written communication skills.
Litigation experience is a plus.
Ability to work both independently and collaboratively within a team.
Exceptional organizational skills and attention to detail.
A strong work ethic and a dedication to meeting client needs.
For immediate consideration please send your resume to Glenda Gilles at ggilles@friedmanwilliams.com