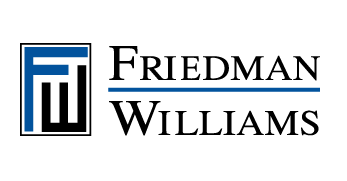 Market Development Senior Manager – Health Care and Life Science Remote
Job ID: 16911
We are looking for smart, imaginative and hard-working people with diverse backgrounds, experiences and ideas to join us. Perhaps our search for talented visionaries and your search for important and impactful work lead to the same place.
This position may be filled from any K&L Gates office in the U.S. As a member of the Global Client Growth team, the Market Development Senior Manager (MDSM), will have responsibility for developing and executing marketing and business development programs for the firm's health care and life science practice and industry teams. The MDSM will collaborate with respective firm and industry leadership, as well as individual lawyers and members of Client Growth, to help strategize, plan, and support current and future-focused market development activities with special attention on go-to-market strategy, pipeline development, and sales enablement.
Specific duties include, but are not limited to, the following:
Go-To-Market Strategy:
• Work with leadership to identify market opportunities and target audiences and co-develop and implement industry-centric business development strategies consistent with the firm's strategic initiatives

• Collaborate closely with lawyers and members of Client Growth's content development and events teams to develop and manage, from inception to completion, market-specific content campaigns, marketing collateral, and events with a goal of increasing visibility of industry capabilities and generating client opportunities

• Maintain a strong knowledge of the respective markets, including business trends and competitive landscape for legal services

• Identify potential press opportunities and collaborate with the public relations team to turn these opportunities into media exposure; identify lawyers to be sources with key media contacts

• Collaborate to provide insight and feedback on industry goals for rankings and awards; determine strategic categories and lawyers for focus and inclusion
Pipeline Development:
• Develop and drive pipeline development process and lead the key account program within the heath care practice group and industry teams

• Identify revenue expansion opportunities and develop cross-market initiatives by matching firm solutions to client needs within specific markets and/or practices

• Develop and maintain personal connections in the business community to help in lead generation
Sales Enablement:
• Collaborate with lawyers to execute business development activities and plans using resources across the firm's network for support

• Work closely with lawyers, other Client Growth team members, and firmwide personnel to develop a strategic approach to significant opportunities and assist the pitches and proposals team with creating proposal content, preparing RFP responses, writing proposals, creating presentations, and maintaining industry qualifications for new business

• Support business development efforts by identifying potential leads, collecting and sharing market and industry intelligence, representing the firm at networking events, tracking business development activity, and identifying professional and trade associations with which we should affiliate

• Coach lawyers as they prepare for significant business development opportunities, follow up on outcomes, and conduct client debriefings.
Industry Team Management:
• Own the documentation, management, and transfer of the industry's business development and marketing norms and protocols and ensure that all team members globally are equipped with the institutional knowledge to support the industry

• Manage knowledge bank of relevant lawyer experience

• Strategize and co-develop annual marketing and business development budget with leadership

• Assist in orienting new lawyers by communicating Client Growth's department structure and capabilities and helping with initial integration into the firm and business development activities

• Assist in the mentoring, training, and ongoing development of teammates

• Serve as a member of Client Growth team by executing firm wide initiatives as assigned and participating in other projects
Knowledge, Skills and Abilities Required:
• Minimum of seven years of marketing, business development, and/or sales experience in a professional services firm or closely related work environment; experience within a large national or international firm preferred

• Demonstrated knowledge of the global marketplace for professional services required

• MBA or similar graduate-level degree preferred

• Outstanding communication skills with demonstrated ability to work collaboratively with individuals at all levels, including ability to influence senior professionals and help them succeed in meeting their business development objectives

• Ability to work independently with a willingness to work hands-on to achieve objectives in an environment with little leverage

• Outstanding project management skills and the ability to juggle competing, shifting priorities

• Excellent attention to detail

• Consistent ability to meet deadlines

• Collaborative, team-oriented approach to work