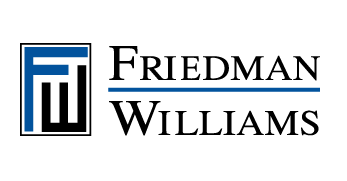 Property Accounting Senior Manager Hybrid Hudson County
Job ID: 16836
Our client is looking for a Property Accounting Senior Manager. 
The ideal candidate for this is exciting opportunity is someone who is looking to work across different functions within a listed REIT while getting exposure to strategic tasks.
Responsibilities

• Ensuring financial statement integrity and operational excellence in property accounting team

• Manage the property accounting and accounts receivable team

• Manage quarterly reporting requirements for property related matters for SEC reporting, internal management reporting and board reporting, as needed

• Review new technologies to traditional methods and utilize best-in-class technology and practices to drive the business forward.

• Build and maintain a knowledgeable and skilled team who execute in accordance with firms vision, mission, and values

• Lead the team development processes and succession planning through performance management, mentoring, coaching, training, and modeling appropriate leadership behaviors. Develop, motivate, and retain top talent, and provide a high level of mentorship to create and maintain a best-in-class collaborative environment and timely, optimal problem-solving

• Set standards of excellence and make improvements to processes, efficiencies, technology, and talent management • Partner cross-functionally with Operations, IT, Legal, Treasury, Corporate Accounting, and Finance

• Maintain knowledge of generally accepted accounting principles (GAAP)

• Participate in budget and forecasting activities.
Desired Skills And Experience

• 8+ years' experience in accounting at a real estate/property management company with experience in a leadership role

• Deep knowledge of and proficiency with current accounting rules, compliance, and technical accounting; maintains a bias toward adopting best practices.

• Demonstrated ability to drive corporate transformation, process improvement, automate manual processes and/or system improvements and lead with purpose through periods of change

• Hands-on leader with good communication skills, a results-oriented collaborative style, and a proven track record leading, delegating, and growing teams.

• Detail-oriented and capable of prioritizing multiple tasks in a fast-paced environment to meet deadlines.

• Strong written and verbal communication skills with the ability to present effectively to clients and all levels of management

• Excellent project management skills and ability to execute initiatives while balancing daily objectives.

• Familiarity with financial regulations and laws, such as GAAP and financial reporting requirements • Experience with ERPs and property management systems, particularly Yardi
For immediate consideration please email your resume to jmartinos@friedmanwilliams.com and call James on 732-965-1094