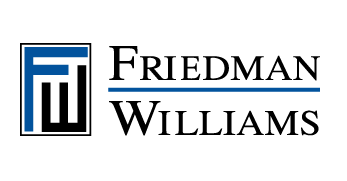 Estate Planning Paralegal Uniondale NY
Job ID: 16792
Job Description:

Our client, a premier law firm on Long Island, is seeking a highly skilled and experienced Estate Planning Paralegal to join their Trusts and Estates department in their Uniondale office. This is an exciting and challenging position that offers excellent opportunities for professional growth and contribution to the firm's success.
Responsibilities:
Draft and prepare legal documents, including Wills, Trusts, and Power of Attorney forms, with precision and attention to detail.
Assist in the estate funding process and general management of client files.
Provide comprehensive support to attorneys in the Trusts and Estates department.
Conduct legal research and analysis to support case preparation.
Communicate effectively with clients, demonstrating strong written and verbal communication skills.
Collaborate with various types of clients, displaying professionalism and empathy.
Maintain a well-organized and up-to-date filing system.
Demonstrate strong analytical and problem-solving skills in resolving complex legal issues.
Utilize software tools, including Microsoft Word, Outlook, and Excel, with excellent proficiency.
Stay current with relevant laws, regulations, and industry trends.
Requirements:
A minimum of 3 years of experience as an Estate Planning Paralegal, with a focus on Wills, Trusts, and estate administration.
Extensive knowledge of Wills, Trusts, Power of Attorney forms, and estate funding.
Strong organizational skills and meticulous attention to detail.
Excellent written and verbal communication skills, with the ability to effectively communicate with clients and colleagues.
Demonstrated ability to work independently and collaboratively in a fast-paced environment.
Proficiency in Microsoft Word, Outlook, and Excel.
A paralegal certificate is a plus.
Our client offers competitive pay and a comprehensive benefits package, including health insurance, retirement plans, paid time off, and professional development opportunities. 
For immediate consideration, please send your resume to Amir Aly at aaly@grantmaxie.com